For last several months, the internet is abuzz with rumours that Microsoft is working on a Surface phone, but there were no substantial facts to prove it. Now, for the first time, a crucial evidence has emerged which suggests that a wireless device with an intriguing design language is being developed at the Redmond-headquartered campus.
Microsoft's patent for "Wireless Communications Device", which was filed way back in January 2016, has also been officially published now on World Intellectual Property Organisation (WIPO) website.
Also read: Finalised Apple iPhone 8 schematics reveal key design elements; all you need to know
In the document, a large device is shown to have a touchscreen with bendable properties. The interesting thing to note is that it has hinges on the back like we see in hybrid laptops, allowing us to bend the device. It also has dual-SIM slots, LTE Modem, Wi-Fi and charging point and a really big dedicated battery slot.
We believe this patent is definitely related to the Surface Phone development, as the company CEO, Satya Nadella, earlier this year, had confirmed they are very much interested in getting back in the smartphone business, but only return with an 'Ultimate' mobile that will share nothing with current crop of 'traditional' phone.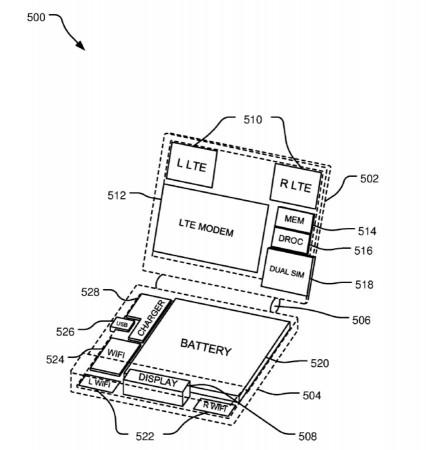 There's not much on the mysterious mobile device's screen-size, battery capacity, camera MP count and other internal hardware, but we are certain that it will run the Windows Mobile OS and offer MS suite of apps Word, PowerPoint and Excel, among others.
Besides the Surface phone, Microsoft is also rumoured to be working on Windows 10 Mobile OS-powered smartphone with Virtual Reality (VR) and Augmented Reality (AR) features.
It is being developed under the company's veteran leader, Alex Kipman, who also happens to be chief of HoloLens project, in the gaming division.
Going by the reports, Microsoft's comeback is certain and when it happens, it will be of an epic proportion, which will leave established rivals such as Samsung and Apple play the catching up game and set a new benchmark in the mobile industry.