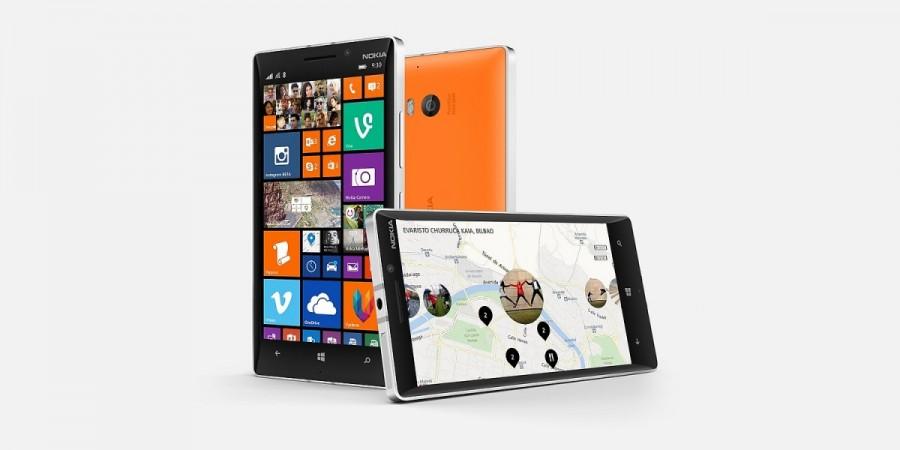 Microsoft is yet to open up on the release date and specifications of its upcoming device, the Lumia 940 and its bigger variant 940 XL but several reports have indicated that it might come with a few features not seen in its predecessor, the Lumia 930.
The Microsoft Lumia 940 and the Lumia 940 XL are expected to be released in the fourth quarter of this year though the exact date and month is not known. It was earlier reported that Microsoft might announce the devices in April but it didn't turn out true.
The devices - Lumia 940 and Lumia 940 XL – are expected to come with several feature upgrades over the Lumia 930, from display to processor to camera to battery, but what's worth mentioning is two features not seen in previous Lumia devices.
One thing that Lumia fans and gadget lovers have been complaining all these years is non availability of microSD card slot. For instance, the Lumia 930 came packed with 32 GB and 2 GB RAM but many users might not find 32 GB of internal storage enough. Microsoft is expected to solve this issue this time around with the Lumia devices expected to come packed with 32 GB internal memory with microSD card slot and 3 GB RAM.
Microsoft is also expected to introduce iris scanner features to its upcoming devices, the Lumia 940 and Lumia 940 XL, which will enhance security of the users.
"Lumia 940 may sport a 5.2 inch while Lumia 940 XL may have a 5.7 inch display. We hear that the rear camera sensor may swell to 24-25 MP from current 20 MP on Lumia 930. They will certainly feature a 5 MP or even higher MP FFC. We also hear some cool features like 3D-interaction, Iris scanner and native Pen support as part of the package," reported NokiaPowerUser (via VMPowerUser).
In another report, the website had claimed citing sources that the Lumia 940 XL might come with a metallic unibody frame, a 5.7-inch screen with 2560 x 1440 resolution display, Octa-Core Snapdragon 810 processor with Adreno 430 GPU, 32 GB internal memory with microSD card slot and 3 GB RAM, and 20 MP main camera with PureView, Short Pulse variable-tone LED Flash and 5 MP front snapper. It went on to say that the device might have features like iris scanner, Native Pen support, USB Type-C & Dual-Role support, and continuum for Phones support.
Interestingly, WinFuture (via GSMArena) had earlier reported that the Lumia 940 might have an aluminium frame and polycarbonate back similar to the one seen in the Lumia 830, 5.2-inch QHD screen with 1,440 x 2,560px, Snapdragon 808 processor and, a 3,000mAh battery. It went on to claim that the larger variant or the Lumia 940 XL might have features like a 5.7-inch screen, Snapdragon 810 processor, and a 3,300mAh battery.