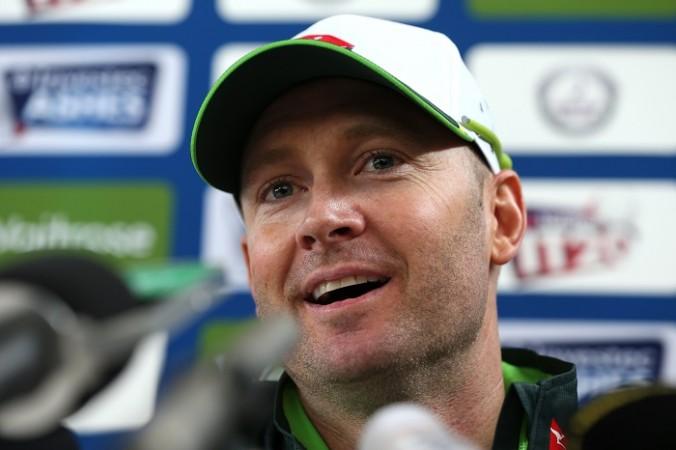 Former Australia captain Michael Clarke has poured cold water on speculation that he is preparing to come out of retirement to play for the national team again in the wake of the ball-tampering scandal in South Africa.
Clarke said in an interview over the weekend that he is fitter than he had been for years and that he had contacted Cricket Australia chief executive James Sutherland to offer his services.
That led to reports that the 37-year-old was planning a sensational return to international cricket, although he was quick to dispel the speculation through Twitter.
"Let me make very clear that I have not sent any formal offer to James Sutherland to come back and play cricket," Clarke, who is currently in India on commentating duties in the Indian Premier League, wrote. "I sent him a message as a friend offering to help Australian cricket in any way I could (this could mean mentoring the under 14s).
"I won't be batting in the nets in India in preparation for a comeback and as I have always said the game owes me nothing, I owe it everything."
Clarke struggled with back injuries throughout his career and retired from international cricket after losing an Ashes series in England in 2015.
However, the lengthy bans handed out by Cricket Australia to Steve Smith, David Warner and Cameron Bancroft had sparked rumors that Clarke could return to play for Australia's Test team.
"I've never cared about age. Brad Hogg played at 45," Clarke was quoted as saying by News.com.au. "I don't think it's about a number. I think it's about commitment and devotion.
"It's like getting back on a bike. I'm as fit and healthy as I've ever been. The time away has been great for my body.
"To be honest, I'm so nervous about the headline and how it's perceived.
"But I can't just sit here and do nothing. I feel I owe the game too much."