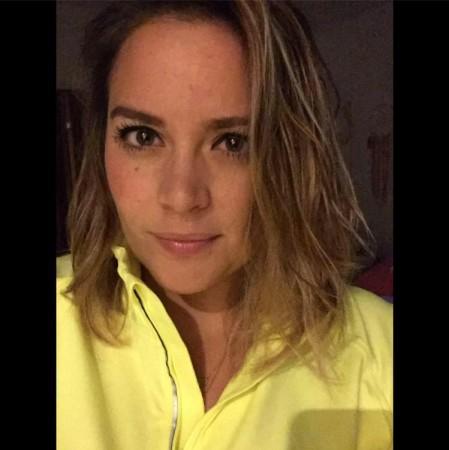 Have you ever thought you could lose your job for loving someone? That is exactly what happened to an elementary school teacher after she married her girlfriend.
Jocelyn Morfii, who taught at Saints Peter and Paul Catholic School in Miami for seven years, was fired from her job a day after her marriage in the Florida Keys with another woman.
Jocelyn took to social media to express her shock. "This weekend I married the love of my life and unfortunately I was terminated from my job as a result... In their eyes I'm not the right kind of Catholic for my choice in partner," she wrote on Instagram.
Parents of the school's students have forwarded a letter from principal Carlot Morales informing Jocelyn's dismissal.
"Today a difficult and necessary decision has been made regarding Ms. Jocelyn Morffi, our first-grade teacher. She is no longer teaching at our school," the letter read, according to NBC 6.
The letter also didn't disclose the reason but rather said classes would continue as usual.
"Please know that your child's education is of the utmost concern for us and throughout the next days and weeks your child's daily school routine will not be disrupted as Ms Morffi's replacement will be selected very soon," the letter added.
A spokesperson for the Roman Catholic Archdiocese of Miami was quoted by ABC News as saying that the teacher "broke the contract she signed when she began teaching at a Catholic school."
In the contract, the news website further reported, it is mentioned that employee must "conduct themselves in a moral and ethical manner consistent with Catholic principles."
It also said certain conduct could lead to disciplinary action, including termination, even if it occurred outside the normal working day, because of the Church's particular function in society.
Some parents have expressed displeasure over the incident, reports stated. "The way they handled this was just unbelievable," said Christina Lopez, the mother of one of Morffi's student. Another woman, Cynthia Cini, said: "You know, to be a Catholic, you're taught to be forgiving. But if you're gay, forget about it...Love is love."
Morffi has also launched a project called #teachhope, which aims at helping the homeless.
Florida legalized same-sex marriage in 2015, but there is no statewide law that prohibits discrimination on the basis of sexual orientation.
Check out her post here: