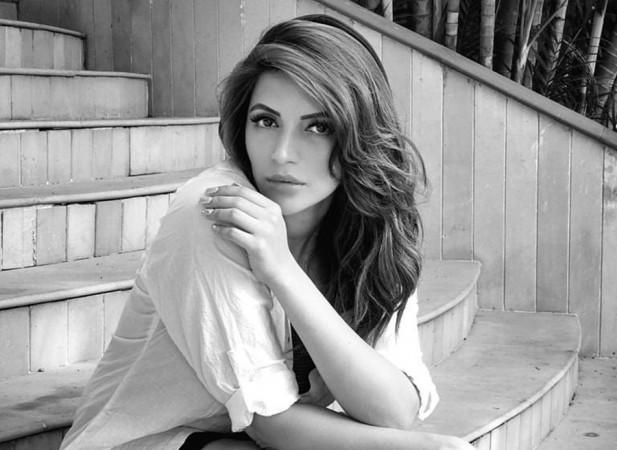 Actress Shama Sikander, who became an internet sensation with her bold avatar in Vikram Bhatt's adult love story web series Maaya, has recalled her horrific experience of sexual harassment at the hands of a director during her childhood days. She was just 14 years old when the incident took place.
Recalling the incident that left her shattered and heartbroken, Shama (without naming her offender) revealed that a director placed his hand on her thigh. And when she shook him off, he said that if not a director, an actor or a producer may exploit her hinting that she won't become a star unless she learns to compromise.
"During the initial days of my career, when I was 14, a director put his hand on my thigh. I, immediately said no and shook him off. He told me, 'You think, you are going to be a star yaha koi nahi chodega tumhe (here, nobody will leave you like that). If not a director, an actor or producer might exploit you. You cannot grow without that. I was a 14-year-old who came with big aspirations and dreams," Shama Sikander told Bollywood Life.
Within two weeks of #MeToo wave hitting India, several prominent names from Bollywood like Alok Nath, Nana Patekar, Sajid Khan, Vikas Bahl and 19 others have been accused of sexual misconduct by women who shared their ordeal either on their Twitter or Facebook accounts.
Reacting on allegations levelled against 'sanskari babuji' aka Alok Nath, Shama said, "It was quite shocking for me. I haven't worked with him and heard of such instances." However, she maintained that now since people have come out and shared what they going through, we need to listen to the same. Taking Alok Nath's instance, she also stated that people tend to look at the on-screen image of an actor/actress and do not think that the person has more to him/her."
The 37-year-old actress lauded the courage of all those who have come out with their sexual harassment stories and naming perpetrators in public. She slammed those who questioned the veracity of victims' ordeals and called them dumb.