Over the past few photo ops, Melania Trump has been spotted in her now favourite brand Dolce & Gabbana. She was recently seen flaunting a crisp white shirt from the house of D&G as she made her way into the White House. During her first international trip as the FLOTUS with US President Donald Trump, she sported a D&G cream jacquard sheath dress topped with the famous 3D floral jacket.
While she is flaunting the brand almost everywhere she is headed to, anti-Trump critics have begun a protest to boycott the brand. But the protests seem to have no effect on D&G. Instead, they are using the same to take a dig at protesters.
Also Read: Melania Trump stuns everyone with $13K brown tote on White House moving day
The renowned brand that has become a wardrobe essential for the first lady came back hit back at the protesters in a hilarious way. Instead of keeping quiet or backing out from helping with Melania's fashion statement, the brand has rolled out t-shirts that read: #Boycott Dolce & Gabbana, for protesters to buy and sport during their protest.
Now that's taking marketing strategies to the next level and using bad publicity to the best. The fashion house is offering the t-shirt at $245.
The luxury brand themselves tweeted out the new line of t-shirts to inform followers, fans and anti-D&G protesters about their new product. They have also made an ad video featuring a group of fake protesters sporting the t-shirt and urging people to boycott D&G.
The video could give you a throwback Thursday to the day when the infamous Pepsi ad featuring Kendall Jenner was released. For some reason, the video looks more convincing than the Pepsi ad, despite being the faux footage.
To add the icing to the cake, Washington Post reports that D&G's founders Domenico Dolce and Stefano Gabbana are seen in the video pretending to take the "lead" in the protests. They are also seen giving interviews.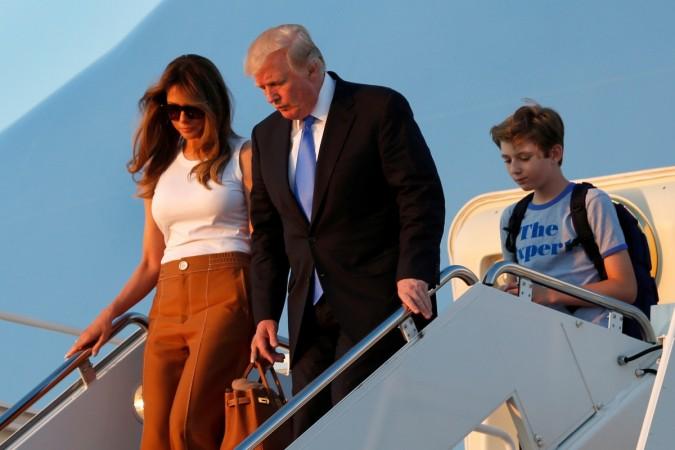 It is interesting to see that while a number of brands have distanced themselves from providing any kind of fashion support to Melania Trump, Dolce and Gabbana has embraced the first lady's choice who does not shy away from flaunting her style statements.