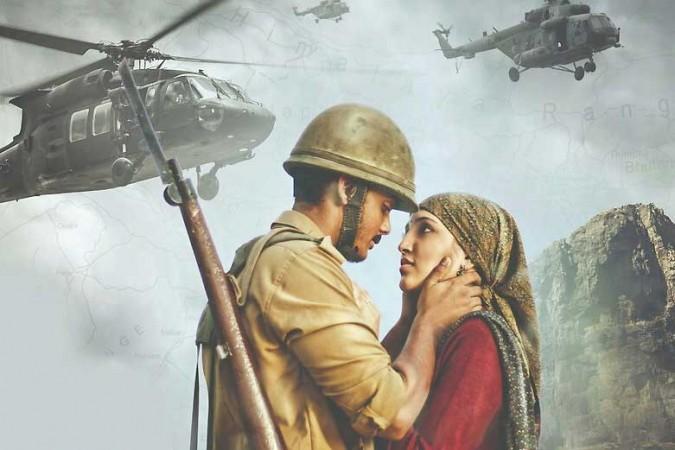 The film critics are impressed with Akash Puri's performance in Mehbooba (Mehabooba) and Puri Jagannadh's story, but they feel the director failed to execute an interesting concept on screen.
Mehbooba is romantic action drama; the story is about a Pakistani girl Afreen (Neha Shetty) who comes to Hyderabad to pursue her studies. The twist in the tale is that she makes a connection with a local boy named Roshan (Akash Puri). The rest of the story is about their connection and past life, which forms the crux.
The critics say that Puri Jagannadh has a fresh and interesting love story that has a radical approach. The director has made an honest attempt with Mehbooba but failed in executing his ideas in a convincing way.
Though the role does not match his age, Akash Puri has delivered a brilliant performance in Mehbooba. He has proved his mettle and his acting is the saving grace of the movie. Neha Shetty and others have also done justice to their roles. The movie has rich production values, which are other saving graces, say the critics.
Mehbooba has rated an average of 2.35 from 5 stars. We bring you some critics' verdict and ratings for the film. Continue to see them in Mehbooba review roundup.
Telugu 360 Rating: 2.5
The premise, narration and production design of Mehbooba are 'region and language' free, it can be shown to any group of audience of the subcontinent. Director Puri Jagan has put his radical approach and tried to deliver an honest love story but succeeded only partially. First half is average, second half picks up impressively but towards the climax the movie goes down the hill.
Times of India Rating: 2.5
'Mehbooba' fails to engage due to its flawed execution, with a climax and certain dialogues that can only be deemed as ridiculous. However, the film is worth a watch, if only for the honest attempt made.
123 Telugu Rating: 2.5
Mehbooba is a good story which is let down by some uneven execution. While Akash Puri shows some good prospect, the film as a whole is slow, over the top and has an unappealing love story. Some good production values, decent first half are the only assets and one can give this film a shot only for these said merits. Watch it only if you have absolutely nothing to do as there is nothing new that you have not seen before.
Mirchi9 Rating: 2.25
A better emotional ending to the past and present love tracks would have elevated the whole work. It is hard as it is to engage with a minimum interaction between the lead pair. Puri Jagannadh succeeds in that hard part and fails when it comes to giving an emotionally fulfilling end.
Great Andhra Rating: 2
Mehbooba doesn't interest at all, all the exercise seems futile in the end. Akash Puri is the only saving grace in the otherwise dull and bland movie.