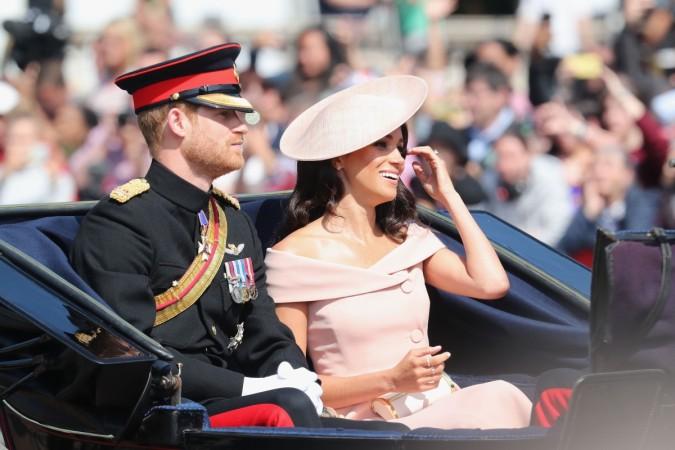 The visible absence of Meghan Markle's father Thomas from the much-hyped royal wedding caught the attention of many. Markle underwent a heart surgery just weeks before the wedding and cited privacy as the key reason for his absence. Harry's father Prince Charles stepped in to walk Meghan down the aisle and the wedding was nothing short of a fairytale affair.
In a lengthy interview to British media ITV, Markle revealed that he truly missed Meghan's wedding and wanted to walk his daughter down the aisle. However, due to his health ailments, the former lighting director missed one of history's biggest event.
"I felt sorry missing the royal wedding, I regretted it," he said to the broadcaster. Recollecting the moment, he told Meghan that he might not be able to attend the wedding, the 73-year old technician said that the Suits actress was in tears after hearing the news. "The unfortunate thing for me now is I'm a footnote in one of the greatest moments in history rather than the dad walking her down the aisle. That upsets me somewhat," he recounted.
However, Markle quickly added that he was honoured that Prince Charles stepped in to walk his daughter down the aisle at Windsor Castle's St. George's Chapel and he can't think of a better replacement.
While we all know that the Duke and Duchess of Sussex are planning to have children soon, Meghan's father too confirmed the news on the interview. "They are a couple now, they would try to have children soon. Meghan has wanted children for a long time," he stated.
When quipped about the moment when Harry asked his daughter's hand, Markle said, "Harry asked for her hand on the phone, and I said: 'You are a gentleman. Promise me you will never raise your hand against my daughter, and of course, I give you my permission.'"
Markle concluded the interview by stating that his daughter will be a complement to the royal family and would rise to the occasion in any circumstances.