Rita Ora recently revealed she's interested in Prince Harry and it looks like the royal's current girlfriend Meghan Markle is not too pleased with this, claims a new report.
During a game of Hot or Not, Ora said she would swipe right if she found Harry on a dating app, and according to Celeb Dirty Laundry report, Markle isn't too happy with the singer's interest.
Also read: The Bachelorette Season 13: Here's everything we know about hometown and fantasy suite dates
"Prince Harry, yes, yes, yes, yes, yes, yes, with no shame in my game," said Ora, and this has prompted Celeb Dirty Laundry to claim that Ora is "absolutely obsessed with Prince Harry," and that she would do "just about anything" to date him.
The gossip outlet also claims that Ora "has been crushing on Prince Harry for years," and that she has "high hopes that they will someday meet and fall madly in love."
However, the website ends its article saying that "Harry isn't the kind of guy who would jeopardize his relationship with Meghan to be with Rita."
The Suit actress' relationship with Harry seems to be going strong, and rumours are rife that an engagement isn't too far away.
This news was confirmed by former US marine Kirstie Ennis, who has been friends with Harry for about five years.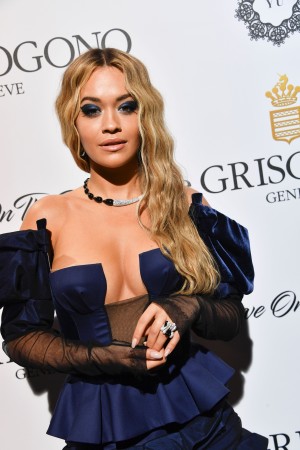 "I don't think I'm worried about the wedding. I'm worried about the after party," she told The Daily Star. When pressed for more information, she refused to comment saying, "I am pleading the Fifth."
Reports swirling around suggest that Harry will pop the question before his 33rd birthday in September.