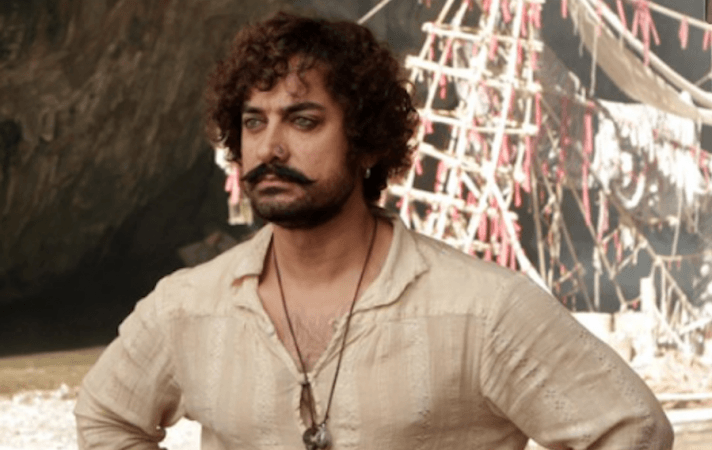 The Me Too Movement has caught on in Bollywood and the Indian television industry, with new accusations of rape and sexual harassment being outed every day. Actors, directors, writers, producers, journalists — mostly female – have made serious allegations against their perpetrators in social media posts or interviews that will make any tough person cry.
In the wake of this, Bollywood associations and personalities are, for the first time, taking a stand against such people and banning them or refusing to work with them. After Hrithik Roshan tweeted that he is taking the sexual harassment allegations against Vikas Bahl, the director of his film Super 30, seriously and has asked the makers of his film to take cognisance of the situation, actor-filmmaker Aamir Khan has taken a similar stand.
Aamir Khan and his director wife Kiran Rao issued a joint statement on October 11, saying that they are "stepping away" from producing a film because "someone" from the crew is accused of sexual misconduct.
"For far too long women have faced the blunt of sexual exploitation. It has to stop," reads a part of the statement. Aamir Khan and Kiran Rao have neither mentioned the film nor the accused.
Take a look at the full statement of Aamir Khan and Kiran Rao on Me Too in Bollywood:
But people have guessed that the film in question is Mogul, the Gulshan Kumar biopic that Aamir Khan was supposed to produce with T-Series. The crew in question is director Subhash Kapoor, who had been accused of sexual harassment by actress Geetika Tyagi a few years ago.
Geetika Tyagi had tweeted to Aamir and Kiran about the case, and that is when the filmmakers took a stand. Geetika Tyagi has now thanked Aamir Khan and Kiran Rao on Twitter. She said, "This is COMMENDABLE and this is the kind of support we want so that more and more women can come out. Thank you @aamir_khan thank you #KiranRao #TimesUp #MeTooMovement".
Geetika Tyagi's reply to Aamir Khan after his statement on Me Too:
The Me Too wave in India in September-October 2018:
After Tanushree Dutta accused Nana Patekar of sexual harassment on the sets of the 2008 film Horn Ok Pleasss, reiterating a stand she had taken 10 years ago, a barrage of Me Too skeletons came out of the closet.
Actor Alok Nath has been accused of sexual misconduct by several people, including actresses Navneet Nishan and Sandhya Mridul, and director-screenwriter Vinta Nanda who accused him of raping her.
Phantom Films was dissolved by partners Anurag Kashyap, Vikramaditya Motwane, Madhu Mantena and director Vikas Bahl, after fights over Bahl being accused by a female colleague of sexual harassment in 2015 during the promotions of the Ranbir Kapoor-Anushka Sharma film Bombay Velvet. While the girl has not revealed her name, actress Kangana Ranaut who starred in Bahl's much acclaimed Queen and won awards for it, revealed that she often found the director's behaviour weird.
Others who have recently been accused of sexual harassment are actor Rajat Kapoor, author Chetan Bhagat, comedians Utsav Chakraborty, Aditi Mittal and Varun Grover. All India Bakchod (AIB) has asked its co-founder and chief executive officer Tanmay Bhat to step away after the Utsav Chakraborty case to which he was privy.
AIB's co-founder Gursimran Khamba has also been asked to go on temporary leave for allegations against him. Hotstar has cancelled the show On Air with AIB. The company may be dissolved if reports are to be believed.
The 20th MAMI Mumbai Film Festival has cancelled the films of AIB and Rajat Kapoor. Anurag Kashyap has temporarily stepped down as a MAMI board member.
In the light of the current events , I have decided to step back from my duties as a board member from MAMI until the shadow of doubt of our alleged complicitness in silence and not doing anything about it , is cleared.

— Anurag Kashyap (@anuragkashyap72) October 10, 2018
Many senior journalists have been accused of sexual misconduct, including union minister and former editor M.J. Akbar who has nine allegations against him.