While the world eagerly awaits the reunion of Friends cast & perhaps one more season of the sitcom, Matthew Perry a.k.a Chandler Bing, has revealed that it might not happen. In an interview, Perry revealed that the remake would be a "complete disaster".
Fans have been waiting for ages to see the cast of Friends together again, but they are set to face disappointment again. Perry believes that everything ended on a high note and by coming back again, it might just damage everything.
Also Read: Here is the epic photo that united the cast of FRIENDS
"I have this recurring nightmare – I'm not kidding about this," Perry told Variety in an interview. "When I'm asleep, I have this nightmare that we do Friends again and nobody cares. We do a whole series, we come back, and nobody cares about it. So if anybody asks me, I'm gonna say no. The thing is: We ended on such a high. We can't beat it. Why would we go and do it again?"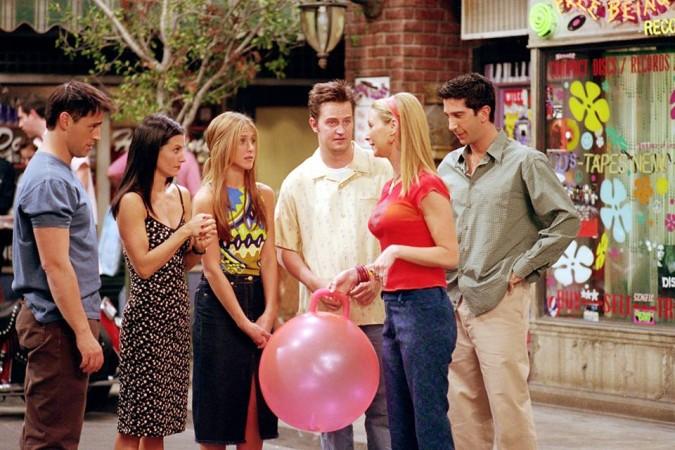 Fans want to see them be FRIENDS again
The beloved sitcom ended in 2004, but fans are still in love with the show. Fans have watched all the seasons several times and want their favourite characters Monica, Rachel, Phoebe, Ross, Joey and Chandler reunite in Central Perk for a chat, but if we go by Perry's dream, it's so not happening!
Perry's interview came at a time when a fake post about the remake went viral. A Facebook post by David Schwimer (not the actor David Schwimmer) stated that the original cast would return next year and this went viral on the social media site with more 362,000 people shares and 177,000 likes.
"It has just been made official! All 6 cast members have signed on and we're back for ONE more season!" the Facebook message read. However, the post turned out to be fake.
Meanwhile, Lisa Kudrow, who played the role of Phoebe also said that a remake is not on the cards. "I don't see it happening. It would be fun, but what would it be about?"