Manchester United will face Chelsea in the FA Cup final at Wembley on May 19
Juan Mata has stressed it is important for Jose Mourinho's side to finish second
The former Chelsea star hailed Arsene Wenger after the French announced his decision to step down as Arsenal manager.
Juan Mata claims Manchester United will be determined to face Chelsea in the 2017/18 FA Cup final at Wembley in May.
The Red Devils came from behind to beat Tottenham Hotspur 2-1 in the first semi-final of the cup competition at Wembley on April 21. A day later, Chelsea registered a 2-0 victory over Southampton at the same to book a place in the final.
United's clash against the west London club in the cup final will not only see Mata face his former club, but also provide Jose Mourinho an opportunity to face his successor at Chelsea, Antonio Conte.
"Two wins in the same week, including the ticket to the FA Cup final, have been a boost of confidence for the team in order to face with optimism the last five games: two games at home, two more away and the visit to Wembley to close the season," Mata said in his weekly blog.
"Last Saturday was strangely warm for April, and I saw the trouble that the high temperatures caused in the London marathon the following day. Spurs are always a tough opponent. They are a compact team, with a well-defined football style and very talented players.
"And they scored first, but we were determined to fight for this title until the end and we came back with goals from Alexis and Ander.
"We will be back to Wembley in a month, this time against Chelsea, which makes the final even more special for me."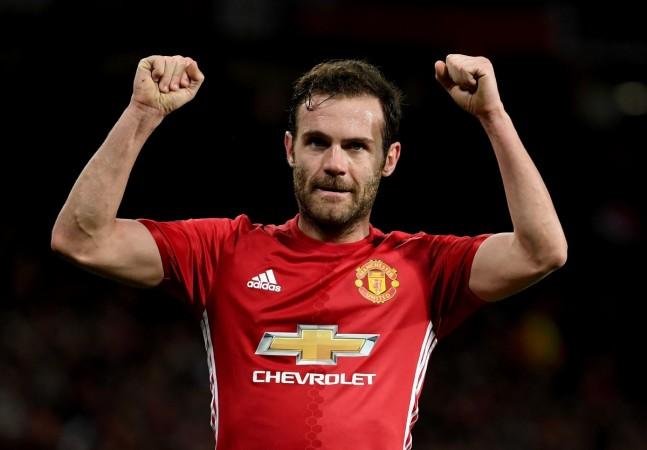 United suffered a defeat at the hands of West Bromwich Albion at Old Trafford. However, they bounced back with a victory over AFC Bournemouth at the Vitality Stadium. Mourinho's men will host Arsene Wenger's Arsenal in the next league tie and Mata has stressed the importance of finish second in the table.
"The victory in Bournemouth was important to remain strong in the second spot of the Premier League table. Winning the title must be the goal of Manchester United always but since we won't make it this year, we have to keep hold of that second place.
"The semi-final against Tottenham was the best way to complete a positive week because it gives us the opportunity to play for a very special title.
"I've been so lucky to win it twice and I can tell you that it is something different, in a competition with so much history behind, at Wembley...
"This coming weekend we have a big game in the Premier League: Arsenal at Old Trafford. Again, we will have to be at our best to get three important points.
"This game comes soon after Arsène Wenger's announcement that he will leave Arsenal after so many years in the club. All my respect and my best wishes to him for the future. As a manager, he is without a doubt a legend in English and world football."