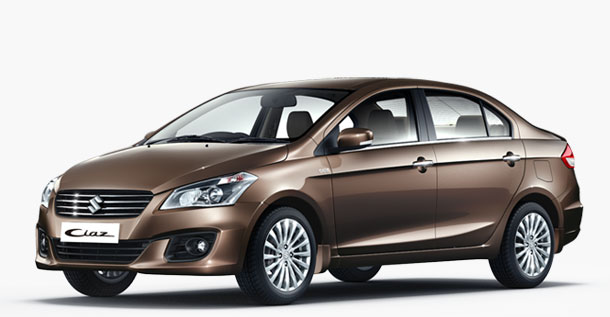 Buoyed by the success of Ciaz sedan in India, Maruti Suzuki, the country's largest car maker, has rolled out a new variant of its C-segment sedan in India with a price tag of ₹9.08 lakh.
Dubbed Ciaz Z+, the new top-end variant of Maruti sedan is available in both petrol and diesel engine options. While the petrol ZXi+ has been priced at ₹9.08 lakh, the diesel version of the new Ciaz trim is priced at ₹10.37 lakh. Mechanically, the new variant of Ciaz remains unchanged and packs the same 1.4-litre petrol and 1.3-litre diesel engines.
Speaking of the features, in addition to the features of the Ciaz Z trim, the new Z+ gets SmartPlay infotainment system with navigation and voice command, leather wrapped steering and seats 16-inch alloy wheels.
Launched on 6 October, Maruti Ciaz is now available in a total of 11 trims -- 7 petrol variants and 4 diesel variants -- and seven body paints --Pearl Snow White, Pearl Midnight Black, Metallic Glistening Gray, Metallic Silky Silver, Metallic Clear Beige, Pearl Sangria Red and Pearl Metallic Dignity Brown. A new blue colour is also expected for the new Z+ trim.
Variant-Wise Price List of Ciaz (Ex-Showroom, Delhi)
Petrol
VXI (Manual) -- ₹7, 21,458
VXI+ (Manual) -- ₹7, 78,971
ZXI (Manual) -- ₹8, 50,304
ZXI (O)(Manual) -- ₹8,86,487
AT VXI+ (Automatic) -- ₹8, 92,690
ZXI+ -- ₹9, 08,197
AT ZXI (Automatic) -- ₹9, 64,023
Diesel
VDI (Manual) -- ₹8, 30,008
VDI+ (Manual) -- ₹8, 90,622
ZDI (Manual) -- ₹9, 75,395
ZDI+ -- ₹10, 37,423