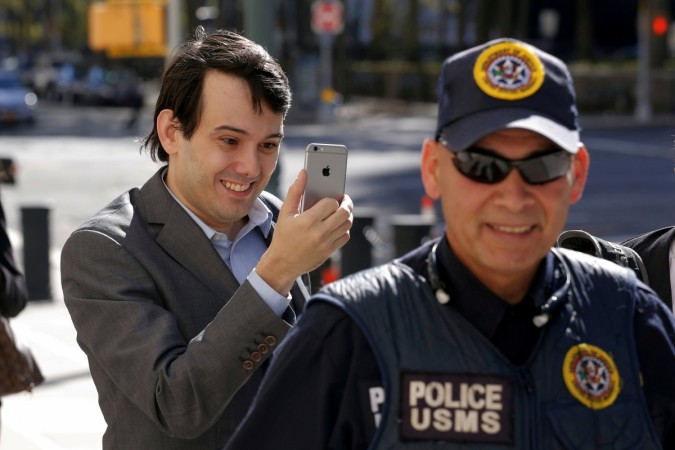 The former Turing Pharmaceuticals CEO Martin Shkreli's Twitter account was suspended after he allegedly harassed Teen Vogue's journalist Lauren Duca on the social media site.
Shkreli had drawn widespread criticism in 2015 after his firm increased the price of an essential drug used by many AIDS patient, Daraprim, from $13.50 (£11) per pill to $750. He was also arrested on allegations of securities fraud in December and had to resign from his position as the head of Turing Pharmaceuticals.
Martin Shkreli: Whats the notorious pharma exec done now?
Duca had tweeted a screenshot of an invitation from Shkreli for Donald Trump's inauguration, asking Duca to be his plus one for the occasion. Duca responded to the inviation by posting the screenshot saying, "I would rather eat my own organs."
Soon after her post, Shkreli tweeted and called her a "cold you know what" and also published doctored images of her and himself together. He also changed his Twitter profile to read "i have a small crush on @laurenduca".
Luca also got threatening emails from strangers threatening to hack her email account ad release all her private emails. One email read "you messed up big time you little feminist. I am in the process of hacking you as we speak and release all your personal info. I have been paid to do this by an important client. Be safe."
While another email read, "you fucked with the wrong person."