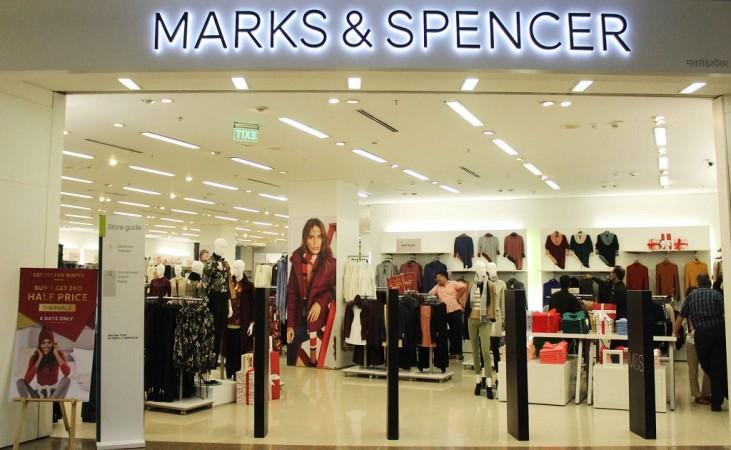 British fashion retailer Marks & Spencer (M&S) is planning to increase the number of its standalone lingerie stores in India after stellar growth in the last few years.
The company, which has a joint venture with Reliance Retail Ltd, launched its inner-wear segment in India as an experiment in 2014.
But after witnessing 40 percent growth over financial years 2015 and 2017, M&S is looking to expand its standalone lingerie stores from the existing six, according to a report by Quartz Media.
The London-listed firm operates 63 other stores in 27 cities and also sells the M&S brand across three online marketplaces—Myntra, AJIO and Amazon.
"Over the last two-three years now, (lingerie) has been our fastest-growing business unit and I don't see why that will slow down," James Munson, managing director of Marks & Spencer India, told Quartz in an interview late last month.
This comes on the back of strong growth in India's innerwear market, as demand for stylish, sensuous and premium quality lingerie continued to pique interest among female customers.
By 2020, the women's segment in the intimate wear market is expected to hit around Rs 280 billion, up from about Rs 145 billion in 2015, according to research firm Statista.
And M&S is making the most of this surging demand. People are moving towards fashion-led products in inner-wear as opposed to practical products, said Munson.
The company also slashed prices last year to bump-up volumes.
Since Munson took over in May 2017, M&S has lowered the prices for all categories to stave off competition from fast-fashion retailers such as Spanish apparel firm Zara and Sweden-based H&M, the report said.
Delhi and Mumbai are the biggest contributors to Marks and Spencer's India growth while tier-II cities contribute a fifth of its overall revenue, according to a Mint report in December.