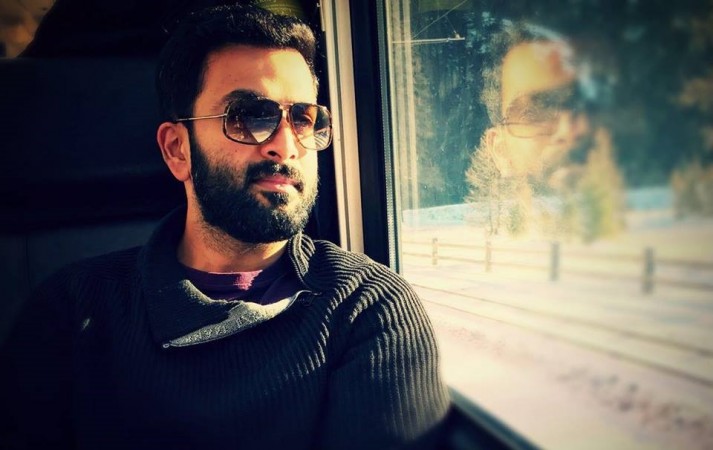 Prithviraj Sukumaran's latest Malayalam movie "Paavada" is all set to become the fourth back-to-back blockbuster by the actor as the movie has been receiving positive response from all quarters. The family entertainer, also starring Anoop Menon, is the 10th production venture of Maniyanpilla Raju, who also has a pivotal role in the movie.
Towards the second half of the movie, actress Asha Sharath is also seen in a significant role as Prithviraj's mother, Cicily. Now, through an exclusive interview for Manorama weekly, the producer has come forward claiming that actress Shobana was initially approached for doing the role, which she turned down after fearing of it affecting her career as a dancer.
After the script was ready, Maniyanpilla Raju, director G Marthandan and script writer Bipin Chandran met Shobana and read out the complete script in Chennai. Even though she was impressed with the script, the actress turned down the offer as she could not leave Chennai due to some committed dance shows in the city. However, it was only after assuring to shoot her scenes in Chennai, she revealed the real reason on why she cannot be part of the project.
Shobana admitted that she is not interested in doing roles as mothers of young superstars like Prithviraj, as she fears of it affecting her dancing profession. "We tried to convince her recalling Mohanlal's role as an aged man in the hit movie "Pranayam", but she wasn't ready to accept the offer. Asha Sharath's name came to our mind on our way back from Shobana's place, but I decided to hide about our initial casting choice to Asha, as she is also a renowned dancer," Maniyanpilla Raju reveals.
Without stressing the role as Prithviraj's mother, Asha was only informed that she will be doing an important mother role in the movie. Asha was also not informed about the team meeting Shobana before approaching her. However, Shobana's loss has now become Asha's gain as the actress has been receiving positive responses for portraying the challenging role in "Paavada".