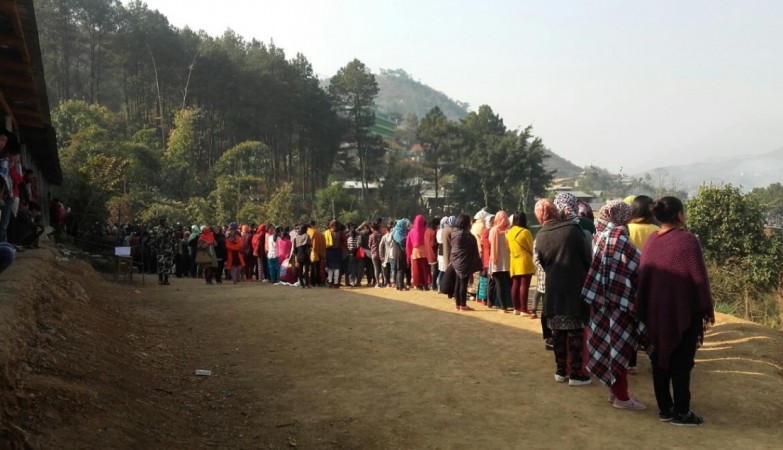 Everyone will be eager to know Manipur Assembly Elections 2017 exit polls results as the second and final phase of the elections concluded on Wednesday. But they will have to wait a little longer as the exit polls have been held off for a day.
The first phase of the 11th General Elections to Manipur Legislative Assembly was held on March 4 with 168 candidates in the fray for 38 seats before the final phase was held on March 8. A total of 98 candidates contested for 22 seats in the final phase polls on Wednesday.
[READ: When underground outfits go overground for politicians and make money in Manipur]
Major media houses usually release exit polls results on the day the polling ends but Election Commission (EC) has prohibited exit polls for the state till 5.30 pm on March 9 following the death of two candidates in the Alapur (UP) and Karnaprayag (Uttarakhand) constituencies. Publishing exit polls before the deadline would be considered as a violation of the Model Code of Conduct.
Social media like WhatsApp and Facebook are abound with messages claiming to be Manipur Elections 2017 exit polls (first phase). But they are fake.
So who which party will form the government in Manipur? It appears like the Indian National Congress (INC) or Bharatiya Janata Party (BJP) will come to power, at least that's what several Manipur Assembly Elections 2017 opinion polls have indicated.
It remains to be seen if the current chief minister Okram Obobi Singh will lead the state for the fourth term.