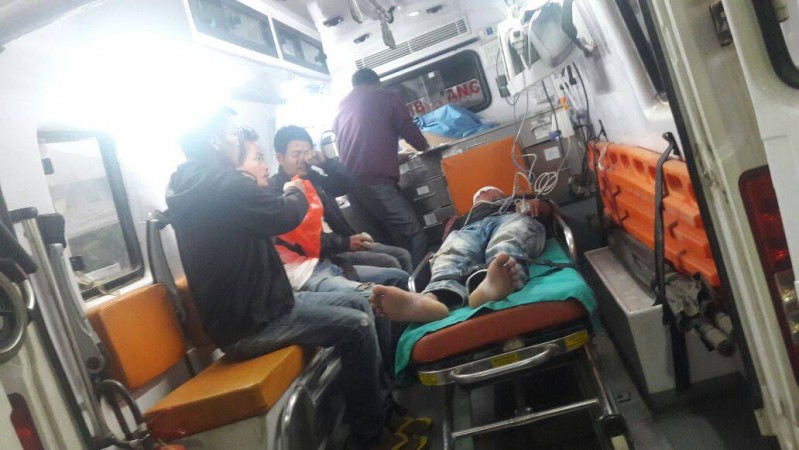 Twin bomb blasts rocked Manipur on Tuesday, a day ahead of the second and final phase of the assembly elections. A jawan and a civilian were injured in the blasts, according to the police.
No underground outfit has claimed responsibility for the attack.
The second phase of Manipur Assembly Election 2017 will be held on March 8 for 22 constituencies. The first phase of elections for 38 constituencies was held on March 4.
[READ: When underground outfits go overground for politicians and make money in Manipur]
A powerful blast rocked the India-Myanmar border in Kamjong district on Tuesday evening, injuring an Assam Rifles jawan.
The victim was taken to Army hospital at Leimakhong in Imphal for treatment.
"One powerful foreign-made bomb exploded at 3.30 p.m. at Aishi village. One personnel of 31 Assam Rifles was wounded," a police officer told IANS.
Another powerful bomb went off about half an hour later near Ashang Khullen village, injuring the polling officer. Police said that the unidentified militants escaped into the mountains when the security personnel retaliated.
It may be mentioned that a bomb blast rocked the residence of Naga People's Front (NPF) candidate K Leishiyo in Langol (Imphal West district) earlier this month ahead of the first phase polling. Eight people were injured in the incident. It is also reported that some miscreants have set fire four vehicles belonging to the Bharatiya Janata Party (BJP) and Lok Janshakti Party (LJP) candidates aflame in 47 Karong AC, a hill constituency known for violence during elections.
The first phase of the 11th General Elections to Manipur Legislative Assembly was done peacefully, witnessing an 84 percent polling, but violence has hit ahead of the polls to the remaining 22 constituencies. A total of 98 candidates are contesting in the final phase polls on Wednesday.