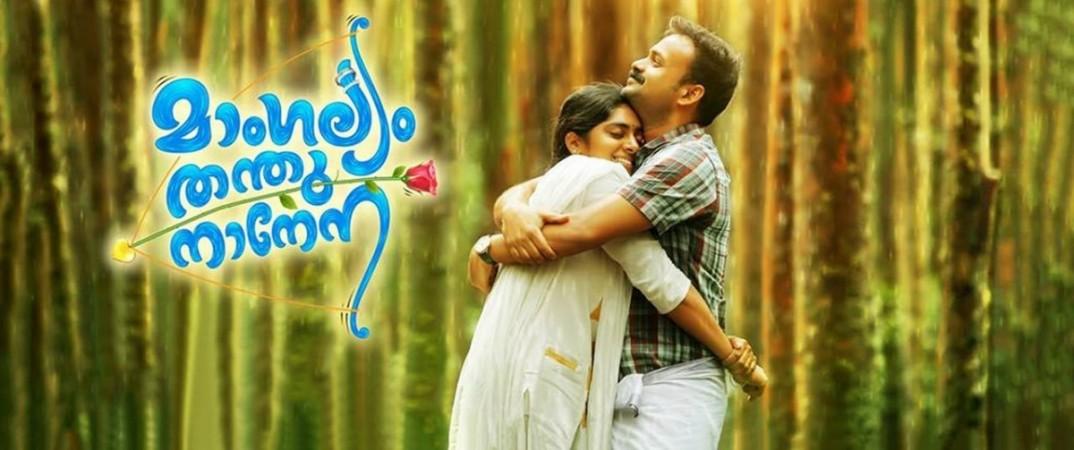 Kunchakko Boban's new movie 'Mangalyam Thanthunanena' hit the theatres across Kerala on September 20.
Directed by Soumya Sadanandan, the film narrates the tale of a newly-married couple played by Kunchakko Boban and Nimisha Sajayan. Like any other Kunchakko Boban movies, 'Mangalyam Thanthunanena' is also a tailor-made flick for family audiences and the director has laced humour throughout the running time.
Apart from Kuchakko Boban and Nimisha Sajayan, the film also stars Hareesh Kanaran, Shantikrishna, Ashokan, Vijayaraghavan, Alencier Ley Lopez, Salim Kumar and Soubin Shahir in prominent roles.
A light-hearted comedy
Even though director Soumya Sadanandan is making her directorial debut through this movie, she succeeded in crafting the movie in such a way that the proceedings will not pull audiences to a state of boredom even for a second.
Right from the beginning, there is a tinge of humour in the movie and audiences can connect to most of the comic sequences as it seems very real.
'Mangalyam Thanthunanena' begins with the marriage of Roy (Kunchakko Boban) and Clara (Nimisha Sajayan). In the initial days of the marriage, some silly quarrels happen in between them, and in the course of time, problems became bigger. As financial struggles start bothering Roy, he starts believing that marriage has created all these problems in his life.
The film primarily deals with a marriage and its after-effects. The director has beautifully narrated the problems which happen in couples' lives and has given a message that love and mutual understanding between each other are the building blocks of any relationship.
The film does not have any surprises in store for the audience. The proceedings can be easily predicted, and there are even some scenes which we have seen umpteen numbers of times in previous Mollywood family flicks.
However, what makes 'Mangalyam Thanthunanena' worth a watch is its treatment. This is an absolute fun ride through the life of a couple, and the chances of disappointment for the audiences will be pretty low.
However, there are some controversial sexist remarks used by some characters in this movie. Being a lady director Soumya Sadanandan, she could have easily avoided them from the movie, as it will not impact the overall proceedings of the flick.
In almost all Kunchakko Boban movies, music is a hit, but unfortunately, in this film, the songs and background score fails to impress the audience.
Kunchakko Boban excels as usual
Even though nearing his mid-forties, Kunchakko Boban is still considered the evergreen hero in Mollywood. In 'Mangalyam Thanthunanena', the actor once again affirmed his star status and made it clear that these kinds of roles are his prerogative.
Kunchakko Boban put up a decent show as Roy, the young man who recently got married. Portraying emotional and comic scenes were safe in his hands, and he deserves a special round of applause for his effort.
Nimisha Sajayan as Clara is undoubtedly the most likeable character in this movie. The actress did a remarkable job, and her chemistry with Kunchakko Boban was quite amazing.
Final verdict
'Mangalyam Thanthunanena' is not a classic, but a simple movie which you can watch with your family.