Juventus are confident that Arturo Vidal will remain at the club this summer, despite the Chile midfielder being heavily linked to Manchester United.
The 27-year-old has been on the Red Devils' radar after he managed to impress during the 2013/14 season and at the World Cup.
United manager Louis van Gaal is understood to have ended his pursuit of Real Madrid winger Angel Di Maria, and will now probably be more keen on landing Vidal to strengthen his central midfield region.
Still, the Old Lady are certain that the Chilean, who penned a new contract back in December, will remain in Italy.
"All the requirements are there for Vidal not to leave before the end of the transfer market," Juventus general director Giuseppe Marotta told Gazzetta dello Sport. "The contract extension he signed has made more solid the marriage between Juve and Vidal.
"Vidal has always said he wanted to stay here and we are more than happy to keep him."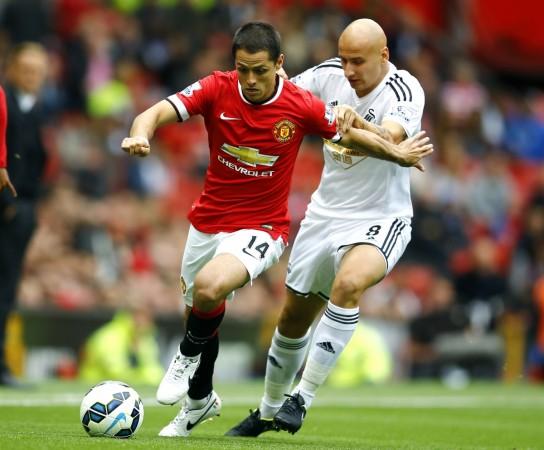 Meanwhile, United striker Javier Hernandez is reportedly being targeted by AC Milan as a replacement for Mario Balotelli, who is set to join Liverpool in a £16 million deal.
The Italians are looking to make some changes at the San Siro, following their disappointing eighth place finish in the Serie A last season. And after offloading their controversial striker, Milan are reportedly interested in Hernandez, according to the Daily Star.
The deal may be possible as van Gaal is reportedly looking to offload the Mexican, who is way below the pecking order at Old Trafford.
The 26-year-old has also been advised by Mexico head coach Miguel Herrera to leave United, to improve his chances of first team football.
"I think [Chicharito] needs to leave. I think [Juventus] would be a good option for him," Herrera had told ESPN.
"When a coach doesn't want you - when you have your best experience, your best moment with them, and now the coach that wanted you is no longer there - it's time to move."
With Juventus also being linked to Hernandez, the Mexico coach feels the striker should leave Old Trafford this summer.
"I think there are a lot of opportunities. They are not bad opportunities. If he goes to Juventus that would be an extraordinary team. Without a doubt, it would be a nice change for him. Hopefully he'll see more minutes."