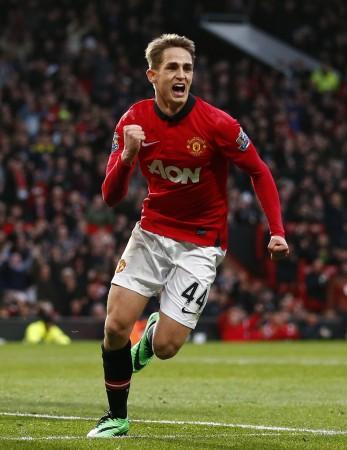 Manchester United have announced their squad numbers for the 2014/15 season.
New signings Luke Shaw gets the No 3 jersey and Ander Herrera takes No 21, while young Belgium sensation Adnan Januzaj inherits the No 11 jersey, previously donned by club legend Ryan Giggs.
BREAKING: #mufc squad numbers for 2014/15 submitted to the Premier League. Full list: http://t.co/CanRsuRStt pic.twitter.com/DiY4LspRB0

— Manchester United (@ManUtd) August 13, 2014
There have been speculations that United might retire the shirt after Giggs hung up his boots. However, the Guardian quoted a club source, stating that they "wanted the legend to continue".
Januzaj donned No 44 during Sir Alex Ferguson's regime, who gave the young lad his first team debut, and also last season. The 19-year-old was lauded by pundits and fans alike last season for his playing style, which had a hint of a young Giggs.
Former United captain Phil Neville also expressed his confidence in Januzaj.
Januzai given the number 11 shirt -massive act to follow but one I'm convinced he can handle he is going to be a great player!

— Philip Neville (@fizzer18) August 13, 2014
Giggs recently ended his playing career to become Louis van Gaal's assistant manager. The 40-year-old won 34 trophies, including 13 Premier League titles, four FA Cups, three League Cups and two Champions League titles during his marathon spell at United.
Meanwhile, Shaw inherits the jersey that was previously worn by Patrice Evra, who has been instrumental to United's success for the best part of the last decade.
Fans hope the same and more from Shaw, who arrived from Southampton in a £27m deal this summer. However, the youngster is currently sidelined for a month due to a hamstring injury.
There are no other changes in squad numbers. Newly named captain Wayne Rooney gets to keep his No 10 jersey, while Juan Mata will continue with No 8. However, the legendary No 7 jersey still remains vacant.
Manchester United full squad numbers:
1. De Gea; 2. Rafael; 3. Shaw; 4. Jones; 6. Evans; 8. Mata; 10. Rooney; 11. Januzaj; 12. Smalling; 13. Lindegaard; 14. Hernandez; 16. Carrick; 17. Nani; 18. Young; 19. Welbeck; 20. Van Persie; 21. Herrera; 22. Powell; 23. Cleverley; 24. Fletcher; 25. Valencia; 26. Kagawa; 28. Anderson; 29. Zaha; 30. Varela; 31. Fellaini; 34. Lawrence; 35. Lingard; 36. Vermijl; 38. M Keane; 39. Thorpe; 40. Amos; 41. James; 42. Blackett; 45. Petrucci; 46. Rothwell; 48. W Keane; 49. Wilson; 50. Johnstone.