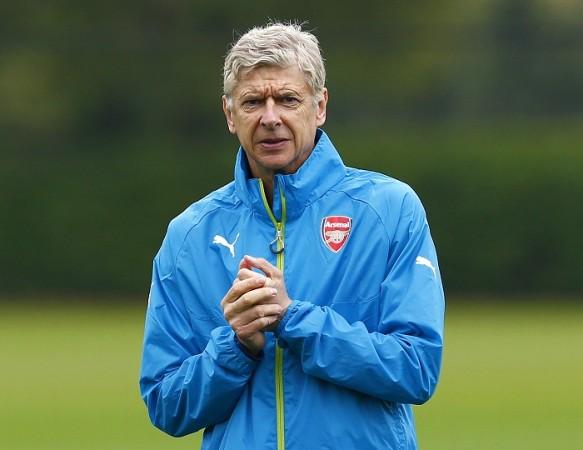 Arsenal boss Arsene Wenger feels Manchester City are stronger than Chelsea, though the Blues are currently five points clear of the Citizens in the Premier League table.
The west London outfit, who ended the 2013/14 season in third place - four points behind champions City, have looked good so far this season, winning six out of their seven league fixtures.
Chelsea have been boosted by the arrival of Diego Costa this summer, and the Brazil-born striker has already taken the Premier League by storm, scoring nine goals in seven appearances.
But despite Chelsea's good start, Wenger insists that City are a more "complete" team than the Blues.
"I believe that maybe, going forward, City are a bit more complete," The Frenchman told beIN Sports. "City are more offensive. Chelsea defensively are better, but it's very difficult to say who will be in front."
Although Wenger's own team Arsenal is currently in eighth place, nine points behind leaders Chelsea, the manager insists that the Premier League title race is not yet a lost cause for the Gunners.
"What we want to do is be in front of both of them [Chelsea and City]. [The gap] is massive - nine points after seven games, I agree completely, but it is not lost."
Wenger has still not managed to beat Chelsea under Jose Mourinho, and had suffered a 0-2 loss to the Blues at Stamford Bridge in their last Premier League fixture.
However, the Frenchman insists that there was "very little between the two teams on the day" and the defeat was due to Arsenal not converting their chances and making a few defensive errors.
"I've watched the Chelsea game again and we were guilty of not taking the first chances which were there for us and guilty of making a defensive mistake on their goal but there was very little between the two teams on the day," the manager stressed.
"It was traumatic for me. The way we lost was very difficult to take. The quality of the team is to make the maximum with what you produce on the day and that's where we failed."
Nevertheless, Wenger is certain that his side will not repeat the same mistakes, when they face the other big teams in the Premier League.
"We can only look at ourselves and think if we want to get something out of the big games we cannot afford to make the mistakes we made on the two goals."