Actress Mahika Sharma has extended her support to the LGBT community and demanded scrapping of section 377 of the IPC that criminalises homosexuality.
Mahika, who is set to make her Bollywood debut soon, said that many popular superstars from the Indian entertainment industry "enjoy" with same-sex partners. She even said that men these days prefer anal sex more, which is not natural, and comfortable for women.
The diva went on to say that rapists in India are having more rights than the gay people, and Section 377 should immediately be quashed.
"We live in a country where rapists, murderers are enjoying independence to the heights, but the innocent homosexual people are suffering. I have friends who are gay, and they are the best creations of God. They really have big hearts. They are even more creative and are mastermind compared to us. We can't deny that in Mumbai and the entertainment industry they (LGBT people) are only ruling these days. In our entertainment industry, most of the popular actors and even the superstars are enjoying with same-sex partners. And there is nothing wrong with it. We can make love with anyone we want to but that should be mutual from both the parties," Mahika told International Business Times India.
She further said that girls are not comfortable with men's rising preference for anal sex, which is why they find "satisfaction" with homosexual partners.
"These days we all know that men prefer anal more, which is again not natural. And many girls are not open to it. That's why they find their satisfaction with homosexual people. I feel love will win and gay people will live normal lives like us. I know society will take time to adjust but soon we will," Mahika added.
Mahika will make her Bollywood debut in the film The Modern Culture that features British porn star, Danny D. She said that Danny has worked with male partners earlier in his adult films but still he can "satisfy" women "in a proper way".
"I am happy to have Danny D as my friend. He has done lots of adult movies with same sex partners. Still, he has a huge female fan following, and he can satisfy us in a proper way. I am happy my hero is not fake like those superstars," Mahika concluded.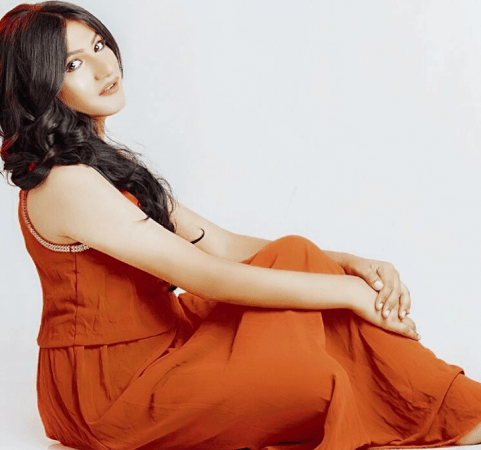 The issue of section 377 is being talked about as the Supreme Court is likely to give its verdict in regard to the petitions filed, demanding decriminalising homosexuality in India.
It has been a trending topic on social media with many celebrities like Esha Gupta, Onir, Priya Malik and Nakul Mehta tweeting in support of the LGBT community.