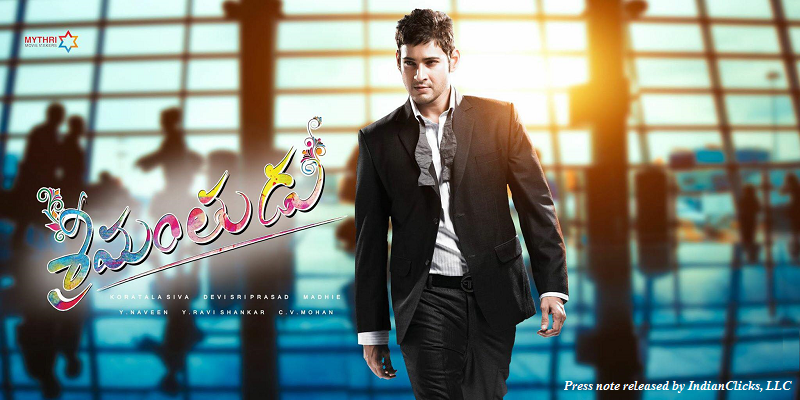 Superstar Mahesh Babu's "Srimanthudu" has fetched record price from its theatrical rights of some regions, while its business for other territories is now going on in full swing.
Mahesh Babu's "Srimanthudu" is one of the most-talked about and highly-awaited Tollywood movies of 2015. The promos of the film, which is slated to release in theatres on 17 July, have created a lot of curiosity among the audience. The huge hype and expectations have created a great demand for its distribution rights and several leading houses are in the race for the rights of different areas.
If we go by the latest reports, its distribution rights of some regions have already been sold out for whopping prices. Global Cinemas, Aditya Films (LVR) and Vintage Creations have bagged the rights of Nizam, West and East Godavari for fancy prices of ₹14.50 crore, ₹3.25 crore and ₹3.43 crore, respectively.
Anil Sunkara's Vintage Creations and 14 Reels are in talks with the makers of "Srimanthudu" for the rights of Krishna and the deal is likely to be finalised very soon. S Creations is likely to bag rights for Guntur for a price of ₹4 crore to ₹4.25 crore. Devi Films is also likely to buy the rights of Ceded for a whopping price. The deal of rights of Vizag and Nellore are yet to be finalised, reports Andhra Box office.
Mahesh Babu is one of the most popular stars in North America and many distribution houses were vying their hands to bag the rights of "Srimanthudu" for this region. Reports suggest that Classic Entertainments acquired the overseas distribution rights of the film for a whopping price of $1.3 million, which is the highest price that any Telugu film commanded in the overseas market till date.
Made on a budget of over ₹40 crore, "Srimanthudu" is expected to make a table profit in its pre-release business. However, it was rumoured that its release will be postponed to avoid a clash with SS Rajamouli's most-hyped film "Baahubali", which is expected to hit the screens on 10 July. The makers are yet to confirm the news.