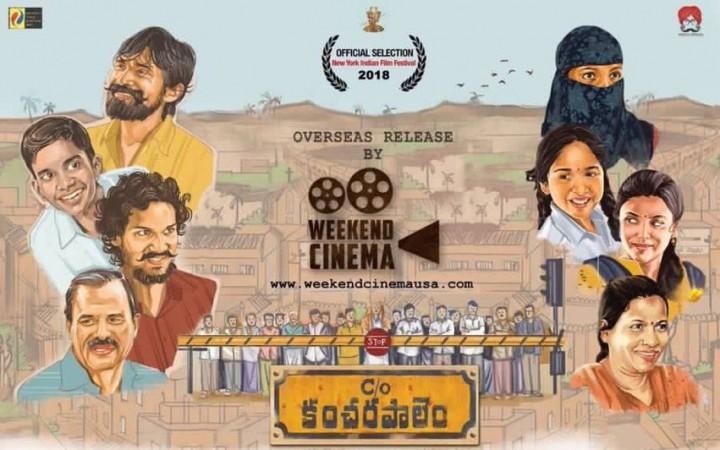 Many celebs including SS Rajamouli and Nani have lauded Venkatesh Maha and Rana Daggubati for the movie Care of Kancharapalem and superstar Mahesh Babu is the latest one to join the bandwagon.
Mahesh Babu has been active on social media these days. He often watches promos of different movies and shares his views on them, if it strikes a chord with him. He also makes himself free to watch films after they get good word of mouth and shares his reviews on his Twitter account. His appreciation has been a great booster for some small budget films.
Care of Kancharapalem, which hit the screens on September 7, has received an extremely positive response from everyone. After hearing the talk, Mahesh Babu, who is busy with the shooting of his next movie, reportedly took some time to watch the movie with his family and later took to Twitter to share his review on it.
Mahesh Babu tweeted, "#CareofKancharapalem is a class apart. Truly a director's film, driven by extremely well-written characters. The climax is the heart of the film... Congratulations to @venkateshmaha25 on his marvellous first outing Loved the film!!!"
Care of Kancharapalem is a small budget movie that has reportedly been made with Rs 50 lakh. The film has got an excellent opening at the box office and Rana Daggubati, who has presented it, has a huge share in its success as he has done a lot of work in taking it to the mass. Mahesh Babu appreciated his support in making it a big hit. He tweeted, "Proud of you @RanaDaggubati for encouraging such talent... "
Mahesh Babu's tweets are really big for the team Care of Kancharapalem, as they get more attention and drive many viewers to theatres to watch. Rana Daggubati, who is all thrilled over his review, tweeted, "Thank you so very much for the kind words. Team and I very happy to hear it from you."