The Maharashtra police have taken a proactive stance to ensure the safety of Bollywood megastar Shah Rukh Khan by granting him a Y+ security cover due to what authorities describe as "imminent and probable threats" to his life. This decision comes in the wake of mounting concerns about the safety of the celebrated actor.
The Y+ security arrangement encompasses a team of 11 security personnel, which includes six highly trained commandos, as well as a dedicated police escort vehicle. At 57 years old, Khan has increasingly faced threats in the aftermath of the release of his latest blockbuster film, "Jawan," a senior official reported.

Unlike some security details provided to public figures, this enhanced protection is not a state-funded endeavor; rather, Khan himself is expected to bear the costs associated with the heightened security, according to the official statement.
The call to bolster Khan's security came after a comprehensive review in a high-level committee meeting last week, which emphasized the gravity of the perceived threats to the actor's life. Authorities believe that the measures taken to safeguard him are absolutely necessary to ensure his well-being.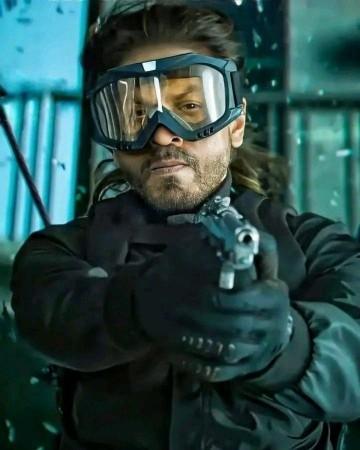 To ensure consistent and coordinated protection, the State Intelligence Department has disseminated this information to all police commissionerates, the offices of the superintendents of police, and the Special Protection Unit.
This is not the first time Shah Rukh Khan has found himself in the crosshairs of potential danger. Just last year, a controversy flared surrounding the song "Besharam Rang" from Khan's film "Pathaan," during which a seer from Ayodhya issued a threatening statement directed at the actor. Similarly, in 2010, Khan's security detail was heightened after he received threats in connection with the release of his film "My Name Is Khan."
As the authorities take these precautionary steps to safeguard one of India's most beloved icons, it serves as a stark reminder of the persistent challenges that public figures in the entertainment industry face in a dynamic and ever-changing landscape. Shah Rukh Khan remains a symbol of resilience and determination in the face of adversity, as he continues to captivate audiences with his remarkable talents.