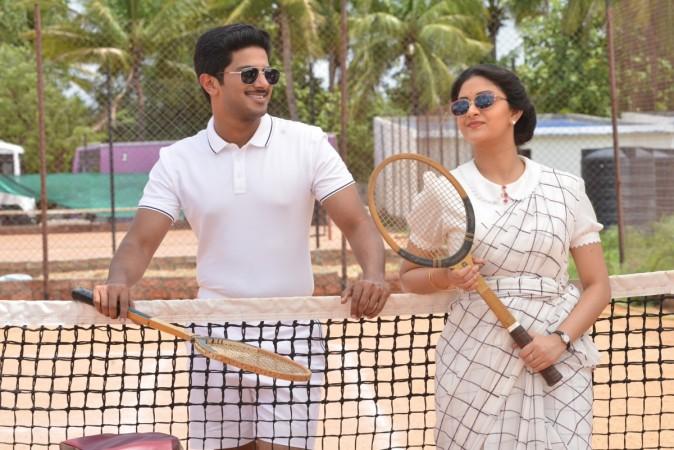 Living up to the hype and expectations of fans, the biopic of Savitri opened to fantastic response in North America. Starring Keerthy Suresh, Naga Ashwini's Mahanati crossed the $900,000 mark at the US box office in the first three days.
Premiering in over 150 screens on Tuesday, Mahanati collected $307,456 at the US box office, becoming the fourth biggest opener Telugu movie of 2018 in the country. The Keerthy Suresh starrer has clearly struck a chord with the US audience.
Nirvana Cinemas, which has distributed the film, tweeted, "Unprecedented online bookings for Mahanati in USA. We are adding more shows. People in New Jersey, Columbia Park has 10 shows a day for #Mahanati. Enjoy the movie on big screen."
In its first three days at the theaters, the movie has already beaten the seven day collection record of Naa Peru Surya, Naa Illu India (NSNI) With word of mouth helping it go strength to strength on Wednesday and Thursday, Mahanati collected $660,691 at the US box office in two days.
Nirvana Cinemas tweeted, "#There are few locations that are not being reported in rentrak today for Mahanati. Will be fixed soon. #Mahanati inching towards million. $900k till now. Will hit million in early hours tomorrow."
In just three days, Mahanati has shattered the first week record of Naa Peru Surya, which had collected $700,000 at the US box office in seven days. As per early trends, the movie is expected to cross the $1 million mark on Sunday.
Having started on good note, Mahanati has collected A$ 85,523 (Rs 43.49 lakh) in Australia in three days. Taran Adarsh tweeted, "Telugu film #Mahanati is WINNING HEARTS in AUSTRALIA as well... A Wed release is a rarity there, but #Mahanati attained SUPER numbers in pre-weekend too... Wed A$ 31,500 / 14 locations Thu A$ 22,953 Fri A$ 31,070 / 15 locations Total: A$ 85,523 [₹ 43.49 lakhs] @Rentrak"