The Indian Railways is all set to give a complete makeover to the Rajdhani and Shatabdi trains from October this year under the three-month Project Swarn (Gold) programme. This is being done to enhance the experience of passengers travelling by these premier trains and address frequent passenger complaints that the Railways has been receiving of late.
The Railways has received complaints related to its catering service, punctuality, toilet cleanliness and quality of linen among other facilities provided in trains across the country. Therefore, the Railways has launched Project Swarn (Gold) to revamp the interiors of its coaches, toilets and catering service within three months.
The Railways has also decided to introduce a trolley service to ensure good catering, hygiene and cleanliness, polite uniformed staff members, reducing delays, strengthening of security and on-board entertainment, among other facilities, for passengers travelling in 30 trains — 15 Rajdhani and 15 Shatabdi — from October this year. The revamping will be done at an estimated cost of Rs 25 crore, PTI reported.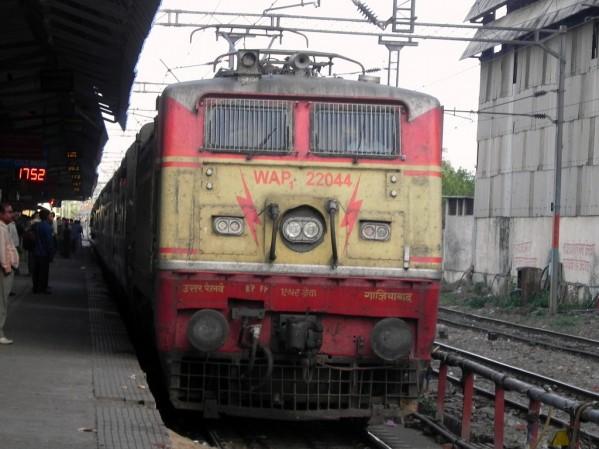 Escort personnel by the Railway Protection Force (RPF) will also be inducted as part of strengthening the security system in trains. The main focus will be on cleanliness and catering services. Appropriate measures will be taken to reduce delays in premier trains thereby improving punctuality.
The staff members will receive special training on how to maintain hygiene and use trolleys to serve food in these premier trains. They will wear new uniforms especially designed for those working in premier trains. Meanwhile, passengers will be provided with on board entertainement in the form of films, serials, music and other facilities.
Rajdhani Express meant for Mumbai, Howrah, Patna, Ranchi and Bhubaneswar are among the 15 Rajdhani trains that have been selected for the makeover exercise.
Shatabdi trains meant for Howrah-Puri, New Delhi-Chandigarh, New Delhi-Kanpur, Howrah-Ranchi, Anand Vihar-Kathgodam are among the 15 Shatabdi trains selected for the makeover exercise, PTI reported.