In a major overhaul of its pricing startegy to make its smartphones more appealing to the Indian buyer, Taiwanese tech-giant Asus has announced permanent price cuts on seven of its ZenFone series smartphones. These include, the Asus ZenFone 3 (ZE520KL), ZenFone 3 (ZE552KL), Zenfone 3 Max (ZC520TL), ZenFone 3 Max (ZC553KL), Asus ZenFone Max (ZC550KL), ZenFone Go 5.0 and ZenFone Go 5.5.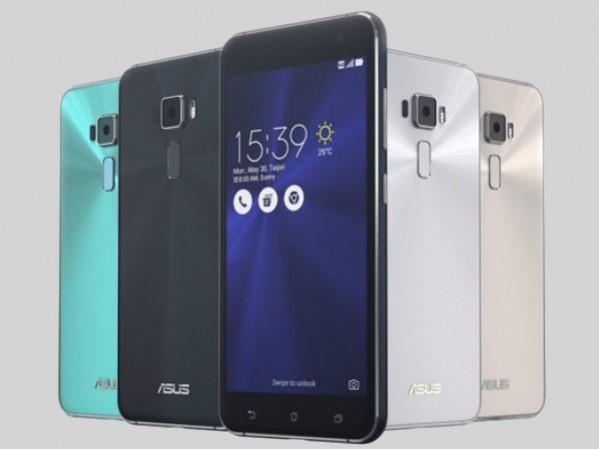 As per the announcement, the 5.2-inch variant of the ZenFone 3 - the ZE520KL - which were previously selling for Rs 13,999 will now be available at a price of Rs 11,999. The ZE520KL was originally launched at Rs 17,999.
Likewise, the 5.5-inch variant of the Zenfone 3 - the ZE552KL - which was launched with a price tag of Rs 19,999 is now available for Rs 14,999.
Moving on to the Zenfone 3 Max series, the 5.5-inch Zenfone 3 Max (ZC553KL) will now be available at a discounted price of Rs 9,999 as opposed to its original price of Rs 15,999. The smaller 5.2-inch variant – the ZC520TL - will now carry a much lighter price tag of Rs 8,499 from its original price of Rs 12,999.
The 5000mAh battery-sporting Asus ZenFone Max (ZC550KL), which was initially launched at Rs 8,999, will now be available for Rs 7,499. The phone was previously retailing for around Rs 7,999.

Similarly, the budget-friendly offerings from the Asus ZenFone Go series has also received a price cut. The 5-incher ZenFone Go 5.0 is now priced at Rs 6,499, down from its listed price of Rs 7,999, making the bigger 5.5-inch ZenFone Go 5.5 just Rs 500 dearer than the former. The ZenFone Go 5.5 will now be available for Rs 6,999.
The company announced that the new prices will be applicable across all major e-commerce sites like Flipkart and Amazon.in and other leading reatil stores including Asus Exclusive Stores across India.
Commenting on the announcement, Peter Chang, Region Head - South Asia and Country Manage, Asus India said, "India is one of the biggest markets for us and we are committed to accelerating our rapid growth. Innovatively crafted ZenFones have been successful in attracting our discerning Indian customers, and we are confident of the future as well."
"In this New Year, we will focus on two pillars of our strategy - 'the first pillar' is providing best technology that will work in India and the 'second pillar' is attractive pricing. We plan to have aggressive pricing to make ZenFones the most preferred smartphone choice for the Indian Consumer," he added.