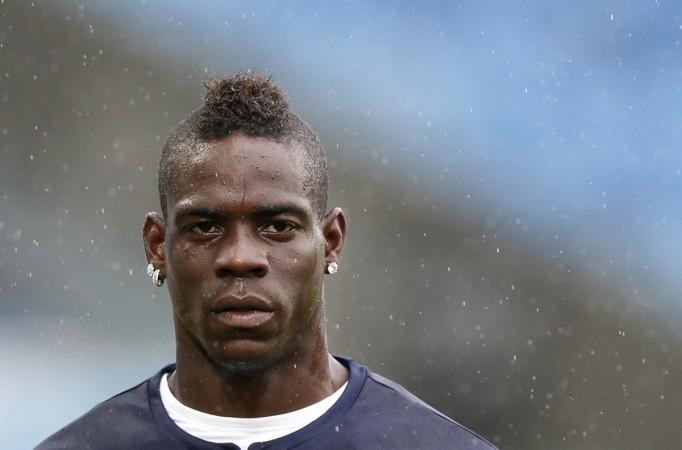 Liverpool have reportedly opened talks with AC Milan over the probable transfer of Mario Balotelli as Brendan Rodgers continue to hunt for a striker following the departure of Luis Suarez.
Although Milan chief executive Adriano Galliani had earlier said that the Reds had not made any offers for the Italy striker, ESPN claim Liverpool are interested in bringing Balotelli back to the Premier League if he is available at the right price.
The Merseyside club's approach for the striker also comes as a bit of surprise as Rodgers had earlier confirmed that they were not interested in the former Inter Milan striker.
"I can categorically tell you Mario Balotelli will not be at Liverpool," Rodgers had said during a press conference ahead of Liverpool's pre-season clash against Manchester United in the finals of the International Champions Cup on 3 August.
"In my last press conference I was asked a question about Mario Balotelli and I talked about what a talent he was and what an excellent player he was. And the next day it was wrote as if we were signing him. I just gave my perception of him as a player. It shouldn't be transmitted into us signing the player."
However, now as Liverpool have failed to achieve any of their attacking transfer targets, it looks like Rodgers is ready to make a swoop for the controversial striker.
The Reds are believed to be interested in getting Balotelli's signature on a loan deal to see if he fits in at Anfield before going for a more permanent move, according to the Daily Mail
This may be due to the fact that the 24-year-old had been involved in numerous controversies both on and off the pitch during his time at Manchester City.
The Daily Mail added that Balotelli's agent Mino Raiola has flown to England to hold talks with Liverpool and see whether they are serious about getting his client's signature.
The Reds who have already secured the signatures of eight players – Adam Lallana, Rickie Lambert, Dejan Lovren (all from Southampton), Emre Can (Bayer Leverkusen), Lazar Markovic (Benfica) and Divock Origi (Lille), Javier Manquillo (on loan from Atletico Madrid) and Alberto Moreno (Sevilla) – were also being linked to Cameroonian striker Samuel Eto'o (currently a free agent after being released by Chelsea this summer).