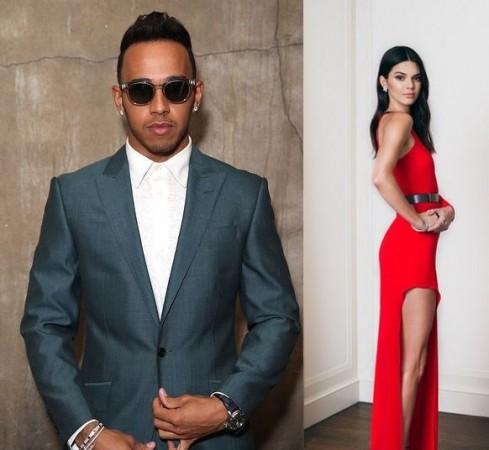 Kendall Jenner and Lewis Hamilton sparked dating rumours by joining Gigi Hadid and Joe Jonas for a double date at an exclusive after-party hosted by rapper Drake.
Lewis Hamilton, who was recently rumoured to be dating singer Rihanna, and Kendall Jenner, who has been paired up with Justin Bieber for a long time, set dating rumours rolling after they spent quality time at Drake's wild Wireless Festival after-party at Libertine nightclub in London.
The two of them apparently went on a double date with another rumoured couple, Gigi Hadid and Joe Jonas. The four of them were spotted having a great time and they also left together after the bash.
Kendall and Gigi left the venue first, while Lewis and Joe left just a few minutes later. According to the reports, though the reality star-turned-model didn't sit next to her rumoured new love interest, F1 racer Lewis Hamilton, they definitely seem to have fuelled "more than just friends" rumours strongly.
The last time the two were romantically linked was when they were spotted together at 2015 Monaco Grand Prix. Various sources claimed that Kendall flirted with the British Forumla One car racer the whole time. And it is since then, Kendall-Lewis dating rumours have been floating around.
The rumoured couple has not been seen together since that Grandprix in May, but it looks like there's possibly something brewing between Kendall Jenner and Lewis Hamilton.