Was the Liberty Media's takeover of Formula 1 a good move? Well, their proposed plans have left top F1 drivers visibly disappointed.
Lewis Hamilton is one of them.
According to the successors of Bernie Ecclestone, one of their major plans to overhaul the motorsport includes having a 25-race season. From a distance, it does look exciting but imagine the amount of stress it will create among the drivers and their teams.
Hamilton, 32, who has an uphill task keeping Sebastian Vettel at bay this F1 season 2017, is reportedly contemplating quitting if the Liberty Media go ahead with their proposed plan.
Lewis Hamilton is #10 in the newly-released Forbes list of world's highest paid athletes, with a net worth of $46 million.
The Briton, a three-time world champion, echoed the sentiments of Fernando Alonso, who too has spoken out about Liberty Media's new plan.
"I understand everything Fernando is saying and I tend to agree with him," said Hamilton.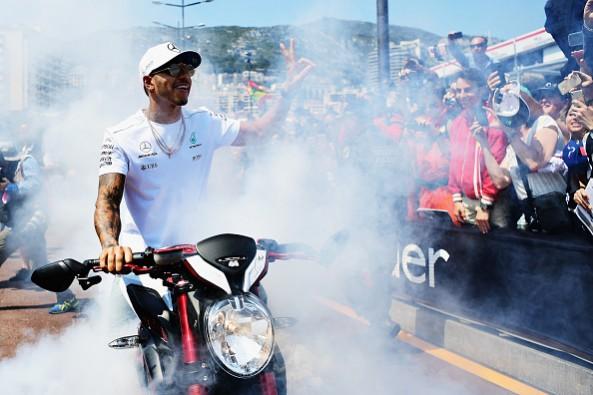 Here's what Alonso had said:
I started when the calendar was 16 races, plus the tests, and now we keep increasing the races year after year.

I think we are in a number that is quite demanding already, the life you have, between the preparation, the sponsor events, the tests, the commitments you have, plus 20 or 21 races, I think it's already enough.

If there are 25 or 26 races or wherever, maybe it's good in one aspect, bad in other aspects.

In how demanding becomes your life, and at this point of my career, I consider a good quality of life is more important than to do more seasons in F1.

So if the calendar stays between 20 or 21, so this range that we know from the last couple of years, I will be happy to continue.

If it's increasing like NASCAR where they have 40 or 50 races, it's not for me. It's better for other drivers."
Lewis Hamilton takes part in the Canadian Grand Prix 2017, to be held this Sunday, June 11, in Montreal, Canada.
F1 2017 season
Total races: 20
Duration: March - November
F1 2018 season
The Malaysian GP is discontinued for the French Grand Prix to make a return.
The German GP is returning after a one-year absence.