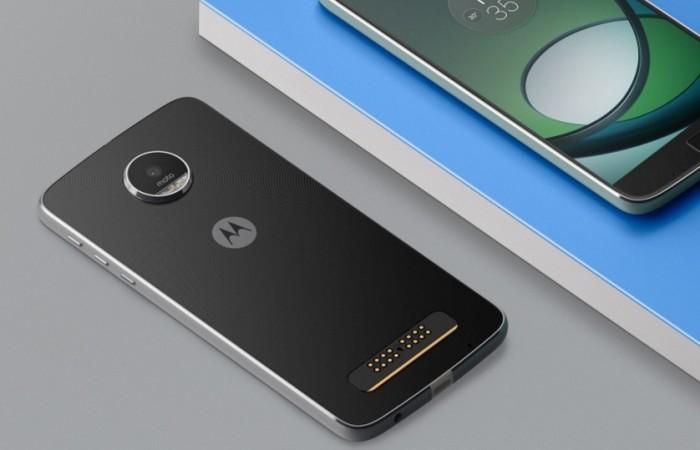 Lenovo, which owns Motorola, has officially revealed the key specifications of the yet-to-be announced Moto Z2 Play on Twitter.
Earlier reports that surfaced online had suggested that the 2017-series Moto Z2 Play would come with a 2,820mAh battery as opposed to the 3510mAh cell on its predecessor, leaving many fans furious.
Also read: OnePlus 5 promotional photo ad surfaces online; dual camera alignment details revealed
Moto patron Anant Anbhule directly asked Lenovo on Twitter the reason behind the company's decision to reduce the battery capacity in the upcoming phone. Lenovo's official Twitter handler, who goes by the name Auxen_Lenovo, replied that the speculation currently running wild online is false, and confirmed that the Moto Z2 Play will come with 3,000mAh cell.
Though the company's prompt reply to the fan is appreciable, the concern about the battery life still persists, as the device is still short of 510mAh as compared to Moto Z Play.
It is being speculated that the reason behind Motorola's decision to reduce the battery capacity may have to do with device's ultra-slim body. As per recent reports, the upcoming phone will measure around 5.99mm in thickness.
Other stipulated features of Moto Z2 Play include 5.5in full HD OLED panel, 64GB internal storage and 4GB of RAM. The handset will be powered by the latest Snapdragon 630 chipset.
Like last year, Motorola is expected to unveil two more phones along with Moto Z2 Play, which includes the standard flagship Moto Z2 and the ultra marquee phone Moto Z2 Force with shatter-proof display.
As of now, there is no word on Moto Z2's specifications, but the Z2 Force details have surfaced online. It is said to sport a 5.5-inch QHD (2K: 1440x2560p) display with 534 ppi pixel density having proprietary ShatterShield technology.
Moto Z2 Force is expected to house a Qualcomm's most powerful processor yet, Snapdragon 835 processor, Android Nougat OS and dual camera with autofocus feature.
All the Moto Z2 series devices are expected to break covers by the end of June or early July.
Watch this space for latest news on Lenovo Moto Z2 series.