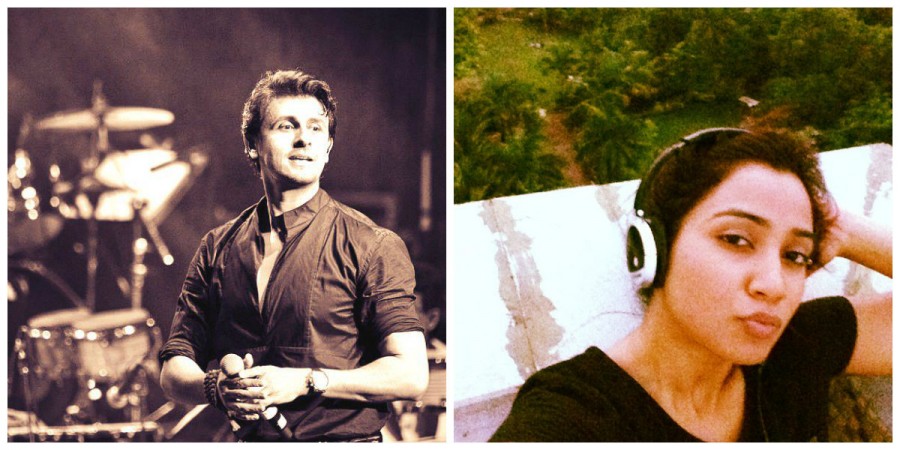 A song titled "Ishq Ki Barish" from the upcoming movie "Ishq Forever" has apparently been leaked online. The song has been sung by Sonu Nigam and Shreya Ghoshal. A YouTube video has come up in which Sonu is seen recording the song in a studio.
The clip, titled "Ishq Ki Barish leaked video", started doing the rounds on Twitter, and the hashtag #SonuNigamLeakSongs started trending on the micro-blogging site. The song is a peppy romantic number. The video shows the makers of "Ishq Forever" sitting in the studio as Sonu records the track.
The song has not been released officially. While some Twitterati expressed shock at the song being leaked, others call it a publicity stunt by the makers of the film. The video has been shot with the knowledge of all present at the studio.
Fans on Twitter have more or less liked the song, and have been commenting positively about the track. Fans are excited to listen to Sonu and Shreya together again. The duo's most popular songs together include "Zoobi Doobi" from "3 Idiots", "Love is a Waste of Time" from "PK" and "Piyu Bole" from "Parineeta".
Directed by Sameer Sippy, the movie features newcomer Krishna Chaturvedi and Ruhi Singh in the lead. Check the leaked song video below: