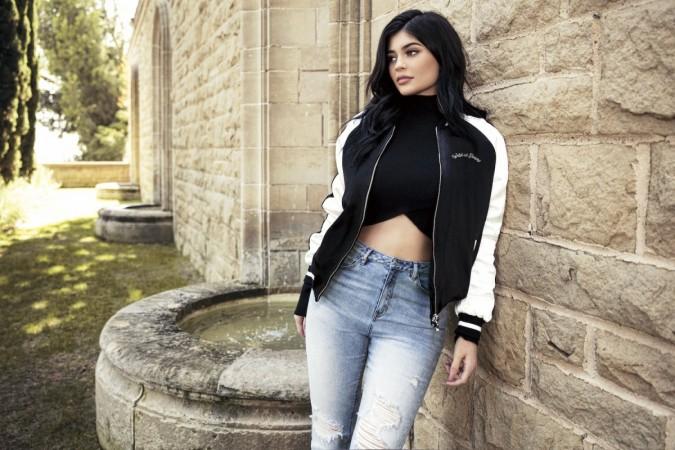 Kylie Jenner has been named on Forbes' 30 under-30 list. The lip kit founder is the second highest annual earner overall in her family, after her half-sister Kim Kardashian, as per Forbes. Also, the 19-year-old star is one of the youngest persons to be named as a retail and e-commerce entrepreneur.
Also read: Kylie Jenner flaunts her curves with a half-naked bathroom selfie
"The reality TV star's Kylie Cosmetics line has gone from strength to strength, with each incarnation of her $29 Lip Kits selling out upon release. Sources close to the teenager suggest the glosses did 7 figures in revenues in 2016 alone," Forbes writes.
According to Forbes, a part of her revenue comes from the apparel line to which she puts her name along with her model sister, Kendall Jenner. And, she is the second-highest earner after her sister Kim Kardashian as Forbes estimated in November 2016. Kim Kardashian raked in $51 million, while Kylie earned $18 million.
Kylie also recently launched her new "The Royal Peach Palette" eye shadow collection. The kit contains 12 shades, and features a large mirror and handy accompanying make-up brush. Jenner posted the news of the launch on Instagram. The Palette will officially go on sale from January 12.
Alongside Kylie Jenner, some other popular names also made into the list including Olympic gymnast Simone Biles, YouTube star Tyler Oakley, Pulitzer Prize-winning journalist Wesley Lowery, five time Pro Bowler Von Miller, actress Margot Robbie, Hilary Duff, Evan Rachel Wood, Alden Ehrenreich (soon to feature in the Star Wars spin-off).
The Forbes list consists of "30 game changers who are under 30-years-old in 20 industries -- 600 in total."
There are 20 categories with 30 honorees. The categories are Art & Style, Consumer Tech, Education, Energy, Enterprise Tech, Finance, Food & Drink, Games, Healthcare, Hollywood & Entertainment, Law & Policy, Manufacturing & Industry, Marketing & Advertising, Media, Music, Retail & E-commerce, Science, Social Entrepreneurs, Sports and Venture Capital.