Kylie Jenner's Instagram page is filled with sexy photos of the Keeping up with the Kardashians star, and on Thursday she decided to treat her followers with yet another sizzling photograph.
In the photograph, Kylie is seen with a bright red hairpiece and she seems to be totally naked. A white towel is used to cover up her breasts, but the reality show star made sure her ample cleavage is on display.
Also read: Bella Thorne risks wardrobe malfunction in a crop top
However, she later deleted it and replaced it with a similar shot, but one that had the Snapchat's doggy filter.
Kylie is currently busy filming for her own reality show, Life of Kylie, but according to reports, it isn't going the way it was supposed to.
The show hit a snag when Kylie made it clear she would not be talking about her ex Tyga or her current boyfriend Travis Scott.
"When the show was announced in April, the network had agreed to follow Kylie's life, meaning her personal life as well," a source told Life & Style. "But when it came time to shoot, Kylie only wanted to document her business and her life on social media. She refused to talk about her dating life."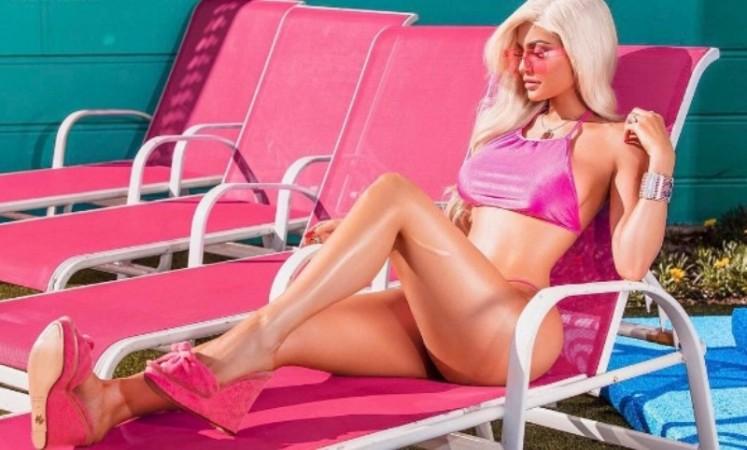 The test audience is supposedly not too happy with what they have seen so far.
"Based on what they've seen so far, they fear they have a real dog on their hands," the source added. "It's been testing poorly, even with die-hard Kylie fans. They're not finding it interesting enough to watch for an entire episode ... There just isn't enough drama."