As India enters the fourth phase of lockdown, new restrictions and relaxations have been imposed nationwide. State-wise restrictions based on the COVID-19 situation are also in place. In Karnataka, the lockdown 4.0 relaxations include the opening of salons, parlours and barbershops till May 31. During this time, the state government has issued stern guidelines of operations for owners and clients to follow.
The Karnataka health department has issued a Standard Operating Procedure (SOP) for salons, parlours and barber shops, which involves maintaining social distancing, wearing masks and necessary protective equipment, sterilising equipment and more in view of COVID-19 pandemic.
Here's the complete list of SOPs issued by the Karnataka Commissioner for Health and Family Welfare Pankaj Kumar Pandey on Tuesday.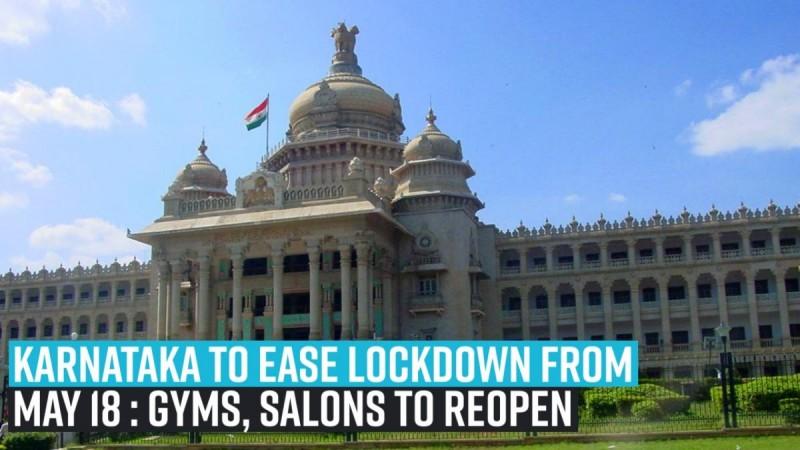 SOP for salons, barbershops, parlours in K'taka
All services involved in personal grooming must strictly follow the guidelines issued by the state health department. This is to that ensure the reopening of salons and parlours doesn't add to the increasing toll of COVID-19 cases in Karnataka.
Here are the guidelines everyone must follow:
Persons with fever, cold, cough and throat pain should not be allowed inside
Face masks are mandatory for both clients and staff
Hand sanitiser must be available at the entry
All staff must compulsorily wear face mask, headcover and apron at all times
Fresh disposable towels and paper sheets to be used for each client
Sanitisation of equipment using 7 percent Lysol for 30 minutes is mandatory. Multiple sets of equipment must be available so they can be used while one is being sterilised
Hand sanitisation after every hair cut is mandatory for staff
Appointments or token system must be in place to avoid crowding
1-meter distance must be maintained for seating
Common areas, like the floor, stairs, lifts, lounge area, handrails, must be disinfected using 1 percent sodium hypochlorite solution at least twice a day
Carpets and floors must be cleaned frequently
Sharp waste like blades and razors must be collected in puncture-proof white containers with 1 percent sodium hypochlorite solution. The container when filled three quarter must be handed over to biomedical waste disposal agency
Cough etiquette and social distancing posters must be displayed
Staff must be educated on the use of face mask, cough etiquette.
Symptomatic staff must be immediately referred to fever clinic and not be allowed to enter the premises