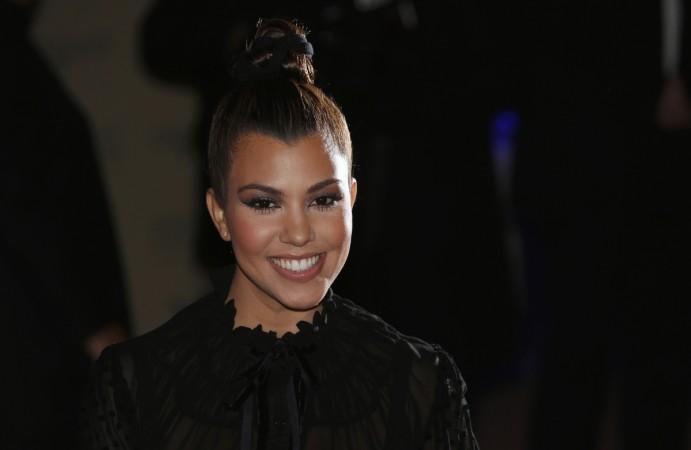 Pregnant reality star Kourtney Kardashian has revealed in the latest episode of 'Kourteny and Khloe Take The Hamptons' that she and her boyfriend Scott Disick are expecting a baby boy.
The couple already have a four-year-old son Mason and a two-year-old daughter Penelope. The episode aired in the United States late on 7 December.
Recalling the moment, Kourtney explained to sister Khloe: "Mason ran in here with the blue stick. There was a red star or a blue star."
The moment when she reveals the gender of her third child has been recorded by sister Kim Kardashian. The family shared the home video that shows the reactions of all the family members the moment they found out.
The new season of 'Kourteny and Khloe Take The Hamptons' has shown the progress in Kourtney's pregnancy.
The video shows what her son Mason thinks of the new addition to the family. Initially, he exhibits a lot of excitement but later we see him revealing that in fact, he had been hoping for another little sister. He moans: "I wanted a girl," TVNZ One News reports.
But then, aunty Khloe pacifies him by giving him some fun ideas that he can do with a younger brother but not with a sister.
She says: "Girls don't like aliens and Lego guys. When you have a brother you can say, 'Look at all my Lego guys, brother.' You get to be rough and you can boss him around because you're the older one."
When asked what he thinks of the baby's gender, Disick says: "No I'm fine now, I'm excited."
His response is in contrast to how he had reacted when Kourtney had informed him in season nine of "Keeping Up With The Kardashians" that she was expecting their third child. He had said: "You just keep suckering me into these kids...This ain't good," E Online reports.
It is obvious that no soon-to-be mother would be happy to hear such a response, but thankfully Disick's attitude towards the baby has changed.