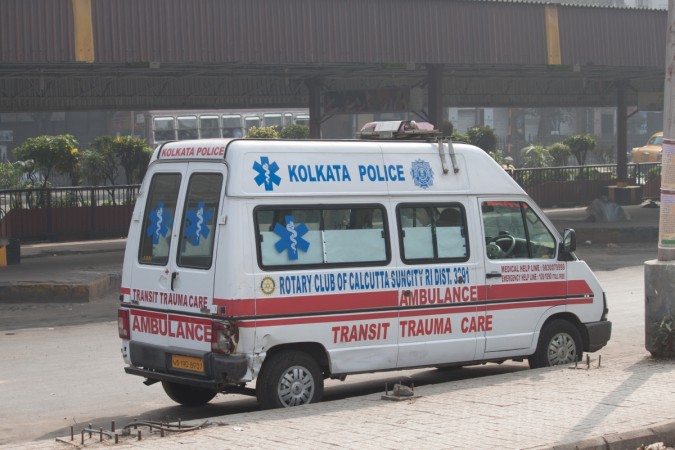 Getting treatment in Kolkata is turning out to be a nightmare for the common man. Barely weeks after West Bengal Chief Minister Mamata Banerjee ordered some hospitals to check the exorbitant fees they were charging for simple treatments, a video has emerged showing an ambulance driver being stripped naked and harassed in broad daylight because he did not take a patient to a tout-designated hospital.
Also read: Kolkata hospital docs to learn Tae Kwon Do for self-defence against mob
There have been several instances of people attacking doctors or other staff at hospitals and nursing homes alleging that a patient died due to negligence or delay in treatment because the medical facility refused to start treatment without the money needed for it.
While doctors may not always be at fault, it appears some private hospitals and nursing homes are using touts to pressure ambulance drivers into taking patients to specific medical establishments. Doing so would net the drivers some commission, but not doing so has earned one of them the ire of these touts, who have not only stripped him naked in broad daylight and harassed him, but also recorded a video of the incident and circulated it on social media.
A report in a Bengali daily has quoted an ambulance driver from the Seth Sukhlal Karnani Memorial (SSKM) Hospital — which is attached to the Institute of Post-Graduate Medical Education and Research (PG Hospital) — in Kolkata saying he has received the video, along with others with a warning.
In the video, the drivers were asked to follow the instruction of the touts and take out-of-station patients to specified hospitals or nursing homes and get their commission, or face consequences, like in the case of the man in the video.