In a disturbing incident that took place in West Bengal's Kolkata, a 35-year-old man was arrested for allegedly having sex with a dog.
The accused, who has been identified as Kamlesh Mahto, has been booked under Section 377 (Carnal intercourse against the order of nature with any man, woman or animal) of the Indian Penal Code. The incident took place this week at the Patipukur area in Lake Town, when his wife and three children were away attending a marriage ceremony at their hometown in Bihar.
The man, who is a daily wage labourer at paper manufacturing unit and used to stay at the company's staff quarters, was caught red-handed abusing the animal.
However, this is not the first time that people have engaged in sexual acts with animals.
Seven other instances of people having sex with animals:
Man accused of having sex with neighbour's dog: A 27-year-old man named Philip Samuel Mercon was arrested on July 7, after he was caught sexually abusing his neighbour's dog in his backyard in Texas, US. Fortunately, the dog did not sustain severe injuries and was returned to its owner.
Man arrested for sexually assaulting horse: Earlier in April, a 20-year-old man, identified as Kenneth Lijah Duyck in Oregon was accused of sexually assaulting a black mare named Ellie. Duyck had reportedly broke into the stable in the rural property in Hillsboro and abused the animal. The incident came to light after, the mare's owner saw her tied up in the stable in an "unusual way' and also found an overturned bucket beside the animal. The owner's daughter, a veterinarian confirmed that the mare had been sexually assaulted.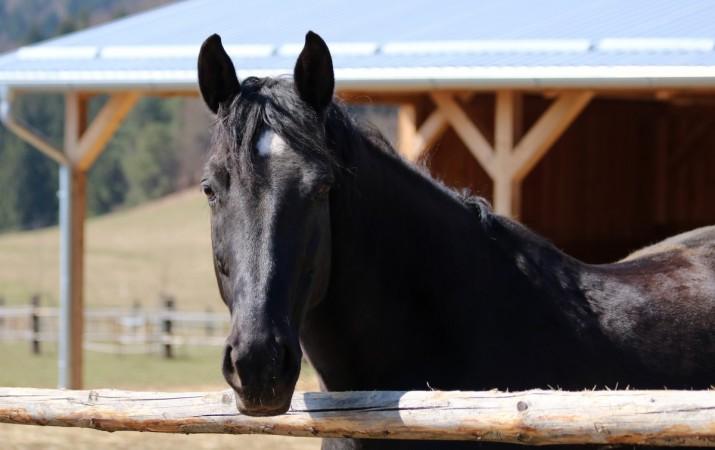 Drunk man has sex with the carcass of a pregnant dog: In October 2016, a 22-year-old man was arrested for killing a pregnant dog and having sex with the carcass in Hyderabad. The accused named Aslam Khan, was caught red-handed by Mailardevpally resident Jahangir in the bushes of an open plot. Jahangir alerted the locals, who thrashed Aslam and handed him over to police.