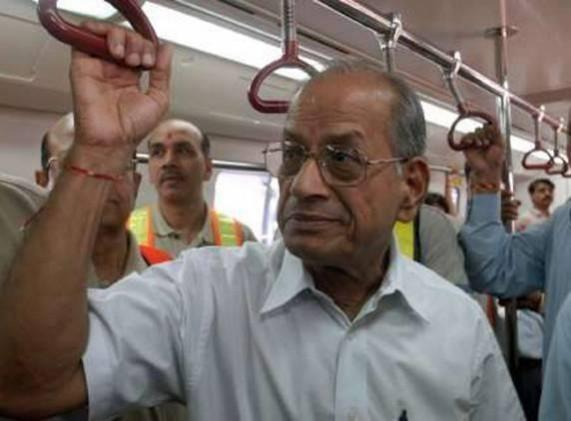 As Kochi's dream project, Kochi Metro, is getting ready to chug out of the station for its maiden ride on June 17, a sense of despondency has set in amongst the populace. And it is not so hard to find the reason. With Prime Minister Narendra Modi now confirmed to be the chief guest at the prestigious project, E Sreedharan, touted as the man behind the Metro has been excluded by the Prime Minister's Office from the list of those who will be on the dais.
Fondly referred as the 'Metro Man', Sreedharan, was in the list of 13 submitted by Kerala Metro Rail Limited (KMRL) to grace the inaugural platform of Kochi Metro, an apt tribute to his role so far. Others were KMRL MD Elias George, Opposition leader Ramesh Chennithala, former Kerala Chief Minister Oommen Chandy and PT Thomas, MLA.
But as it turns out, the number 13 proved to be unlucky for the rail man. The designated list now has the names of Kerala Chief Minister Pinarayi Vijayan, Kerala Governor P Sathasivam and Union Information and Broadcasting Minister M Venkaiah Naidu.
The CM has now written to the PMO to include the name of Sreedharan along with the leader of the opposition, Ramesh Chennithala, and PT Thomas. However, an upbeat Sreedharan told media that he was not aware of the developments, but will attend the inaugural ceremony.