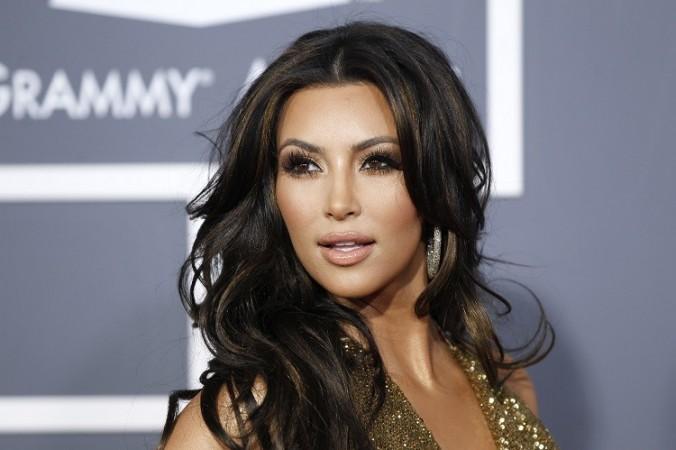 Reality star Kim Kardashian is reportedly upset because she can't get pregnant and her sister Khloe Kardashian is trying to help her out by suggesting certain sex positions to help her conceive.
Kardashian and her rapper husband Kanye West were spotted recently at a gynecology clinic in Beverly Hills, California. This was their third visit in two weeks and that has her fans and followers wondering if she has been taking fertility treatments.
However, sources confirmed with HollywoodLife.com that Kim was not pregnant.
"A pregnancy is happening very very soon. She and Kanye are working on it and the doctor visits have all been pregnancy related. If they got pregnant tonight, they would be happy. But as of this very moment, Kim is not pregnant," the source said.
Kim and Kanye have been trying to conceive desperately. Apparently Kanye wants to get Kim pregnant as a present for her 35th birthday.
"Trying isn't the word. Kanye wants to get Kim pregnant, immediately. Kanye has this big dream: He wants to give Kim a baby on her 35th birthday and he's trying to get her pregnant between now and January in hopes that Kim will be in labor on her birthday," the source added.
But all that trying is taking a toll on Kim's mood. She is upset that her sisters can get pregnant so easily. Khloe is trying to be there for Kim in these trying times.
"Khloe's told Kim abut all the methods she's previously used to get pregnant. Khloe's referred her to several doctors and specialists," another source told the website.
"Khloe's read just about every book on how to get pregnant and has given Kim several of them to read. Khloe's even talked to Kim about different sexual positions to do to help get pregnant. Khloe's been there for Kim 100-percent during this time. There's no question about it," the insider added.