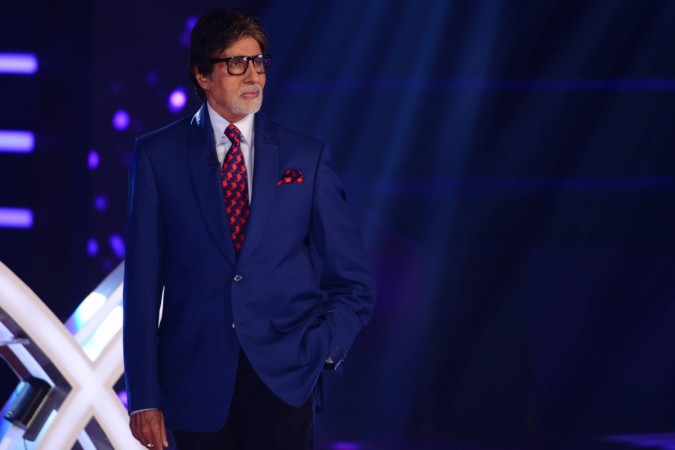 Amitabh Bachchan's "Kaun Banega Crorepati" Season 8 has found its first 7 crore winner in the Narula brothers – Achin and Sarthak.
The Narula brothers, who hail from Delhi, emerged victorious after answering all the 14 questions correctly with the help of four lifelines. Achin is a marketing manager and Sarthak is a student. Achin has been trying to be a part of the iconic show for the past 10 years but always fell short of being selected for the fastest finger first contest, stated a PTI report.
Kaun Banega Crorepati Gets its First Seven Crore Winner in Two Brothers http://t.co/zcXlxVCT0q @SrBachchan pic.twitter.com/SnC0FXgKmD

— ♔Amitabh_Shahrukh♔™ (@AMITABH_SRK_FAN) September 20, 2014
Building curiosity around the event, the senior actor posted on Twitter, "It is a topsy turvy world tonight and KBC is the one that needs to be blamed!! What incredible moments, what brilliance and what an incredible play ...! That is all I am permitted to say."
Bachchan, who was reportedly speechless on the win of the Delhi brothers, posted a photo of the winning moment and titled it: "BAZUUMMBBAAAAA .. !!!"
Producer Siddhartha Basu called it a cherishable moment and told PTI, "We have been waiting for a moment like this since the inception of this show. It is a pleasure to see bright brains like Achin and Sarthak battle it out for the Maha Jackpot."
The prize money won by the Narula brothers will go into the treatment of their mother who suffers from cancer. "What a joy to see a 28-year old and his younger brother of 23, playing to gather some money to be able to put it into the cause of providing the fees required for the treatment of their mother who suffers from ovarian cancer," the 71-year-actor posted on his blog and added that their father had to sell their house post a setback in business.
Revealing interesting tidbits about the brother duo, the actor posted that the two have been trying to make it to the hot seat ever since the show began (in the year 2000).
Staying true to its tagline "Yaha sirf paise hee nahi, dil bhi jeete jaate hai", the show yet again proved that it's here to touch many lives.