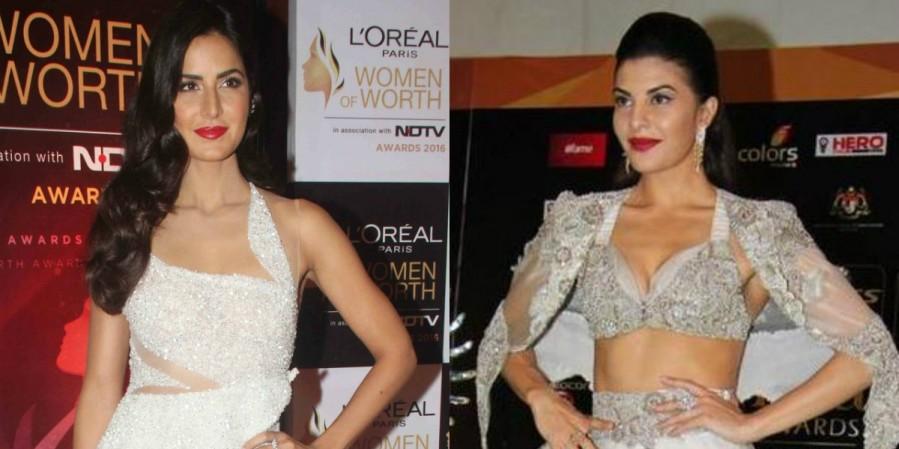 Cat fights are pretty common in Bollywood and seems like Katrina Kaif and Jacqueline Fernandez are having one now. The two actresses are currently busy with Salman Khan's Dabangg Tour. While everything seems to be hunky dory between the duo from outside, Katrina and Jacqueline reportedly cannot stand each other.
According to The Asian Age, the two bombshells have set a condition for the organisers of the event that they would not share the stage together even once, and Salman too made sure that the condition is fulfilled.
"The two ladies have made it clear that they won't have anything to do with each other. And Salman has instructed the team to ensure that they never have to enter or exit the stage together during the concerts," the publication quoted a source as saying.
Katrina and Jacqueline do not want to see each other, and thus they have been allotted rooms on different floors of the hotel that they are staying in, the report added.
The report further stated that their rivalry is due to their common liking for Salman, and also because they both are foreigners working in the same industry.
It is to be mentioned Salman has been a saviour for both Katrina and Jacqueline as far as their Bollywood careers are concerned. The superstar's film Tiger Zinda Hai had brought back Katrina's career back on track after a series of flops. On the other side, Jacqueline too needed a big film to revive her stardom, and Race 3 came just at the right time to her.