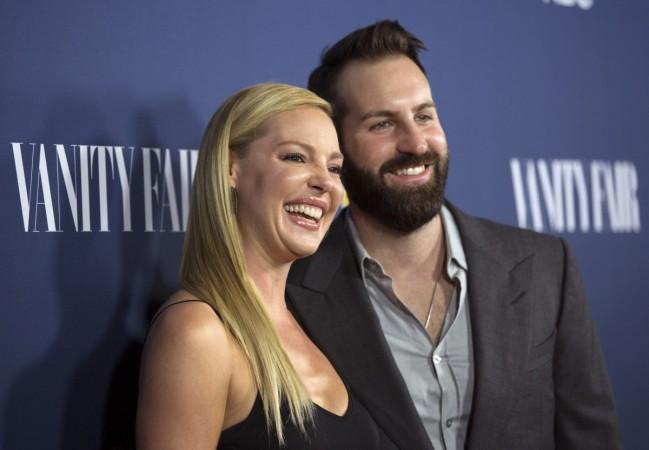 Nobody will blame Katherine Heigl for not trying. Ever since her stint on Grey's Anatomy as Dr Izzie Stevens ended, Heigl has been trying hard, albeit unsuccessfully, to come back with a bang. But nothing seems to be going her way.
Also read: Alessandra Ambrosio goes topless in steamy clip for LOVE [VIDEO]
A few weeks back it was announced that her latest drama Doubt has been cancelled after just two episodes due to poor ratings. The story revolved around Heigl's character, a successful defense lawyer, who falls for a client who may be involved in a brutal crime. Doubt marked Heigl's return to television, after her NBC political drama State of Affairs was cancelled in 2015 after just one season.
Heigl was reportedly banking on Doubt for a come back, and the failure to do so may be affecting her marriage. According to a Radar Online source, she's taking out the frustration on her husband Josh Kelley.
"Josh was thrilled to play house husband and have Katherine working long hours again. Their marriage has always thrived when Katherine is busy and Josh is holding down the fort," a source told the publication.
"Katherine has been in an especially foul mood since Doubt's cancellation. She has a wicked temper and takes it out on Josh," said the insider.
Although a representative for Heigl denied there was any trouble between Kelley and Heigl, the Radar Online insider feels it's only a matter of time before the duo part ways. "They've been ­bickering nonstop lately and friends are wondering if Katherine's latest career setback could wreck their marriage once and for all."
Heigl became a household name due to her role in Shonda Rhimes' Grey's Anatomy, but her role was cut short after she said she wanted to withdraw from the 2008 Emmys race because she didn't feel her Grey's Anatomy role warranted an Emmy nomination.
Following this, Rhimes, who is considered one of the most powerful women in television, hinted that she'd never work with Heigl again. "I don't put up with bullshit or nasty people. I don't have time for it," Rhimes told The Hollywood Reporter.
Heigl's career imploded in 2008 and she's yet to make a successful comeback.