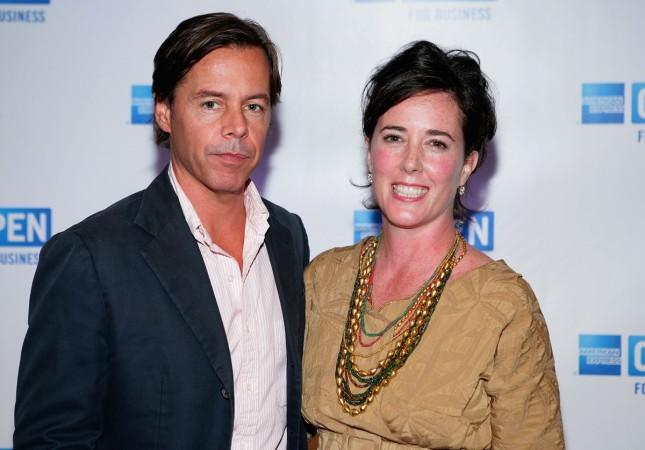 Kate Spade's husband Andy Spade has opened up about the fashion designer's death. Andy issued a statement and said that Kate suffered from severe depression before she died in an apparent suicide.
The fashion designer allegedly hanged herself with a scarf in her Park Avenue apartment in New York on Tuesday. After the news broke, speculations started doing the rounds she was going through financial problems or she was a major alcoholic. However, Andy has rejected all the speculations and said there were "personal demons she was battling."
He also said that he and his daughter were devastated after her death and they were deeply heartbroken. In his statement to The New York Times, Andy revealed that he spoke to Kate a night before and she sounded happy and there was no indication that she would do this.
"Kate suffered from depression and anxiety for many years. She was actively seeking help and working closely with her doctors to treat her disease, one that takes far too many lives," he said in a statement.
"There was no indication and no warning that she would do this. It was a complete shock. And it clearly wasn't her. There were personal demons she was battling," he added.
Talking about living separately, he said they have not been living together for the past 10 months, but they never discussed divorce.
"Bea was living with both of us and we saw each other or spoke every day. We ate many meals together as a family and continued to vacation together as a family. Our daughter was our priority," he added.
"We were not legally separated, and never even discussed divorce. We were best friends trying to work through our problems in the best way we knew how. We were together for 35 years. We loved each other very much and simply needed a break," he said.
Andy said that over the past five years Kate was seeking help for depression and anxiety. "There was no substance or alcohol abuse. There were no business problems. We loved creating our businesses together," he said.