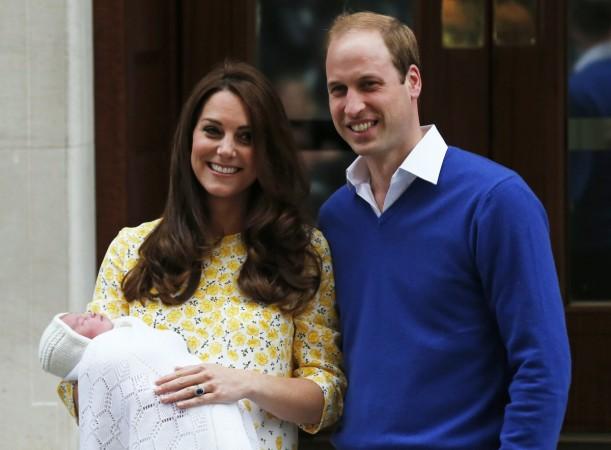 Prince William has made several public appearances after the birth of Princess Charlotte on 2 May but Kate Middleton has been keeping away from media glare for weeks now. The Duchess of Cambridge is yet to get return to work but she seems to be ready to go to any extent to make her son Prince George happy, as she was caught having a play date with him.
Kate Middleton made her first public appearance since the birth of her second child last weekend during an outing with her 22-month-old son at London's Holland Park, which is just 10-minute drive from the royal family's home at Kensington Palace, according to a report by People magazine.
Onlookers told the magazine that the mother-son were having fun at the park playing game of chase: monster.
"It looked like she was pretending to be a monster, flailing her arms about and chasing him," said the onlooker. "She was play-acting just like all mums do and he was running around loving it – he looked very happy."
"He looked like such a happy lad, being chased by his mom and enjoying the swings, slides, roundabouts – they were going on everything. They looked just like any other mom and toddler. "
The source said that both the mother and son looked happy and Kate showed no sign of exhaustion despite giving birth to her second child just a month ago.
As expected, they were spotted wearing matching clothes.
"They had matching waxed-green coats on, similar to a Regatta [brand], and dark jeans with boots. They both looked matching!" the source told the magazine.