Not just a desired shooting location, Jammu and Kashmir has a rich pool of aspiring filmmakers and students who would now get to interact with the veteran artists from Bollywood as the valley is slated to host 'Kashmir World Film Festival (KWFF).'
The festival would showcase 45 films from around the world including Italy, the US, Iran, Korea, Poland, Turkey, Japan and Nepal. Films from various dialects such as English, Italian, Hindi, Kashmiri, Persian, Korean, Assamese, Punjabi, Nepali, Turkish, Marathi, Japanese, Malayalam and Sindhi would be shown during the seven days long festival that begins from June 19.
"Around 60 students from various varsities in Kashmir who aspire to be filmmakers have already been registered. These students would get to learn from the industry veterans who will visit the festival," Idrees Bukhtiyar, a member of the KWFF organizing committee told International Business Times, India.
Bollywood actress Tanisha Mukherjee, Rajit Kapur and Imran Khan along with trade analyst Komal Nahata would be speaking to aspiring filmmakers among others during the festival.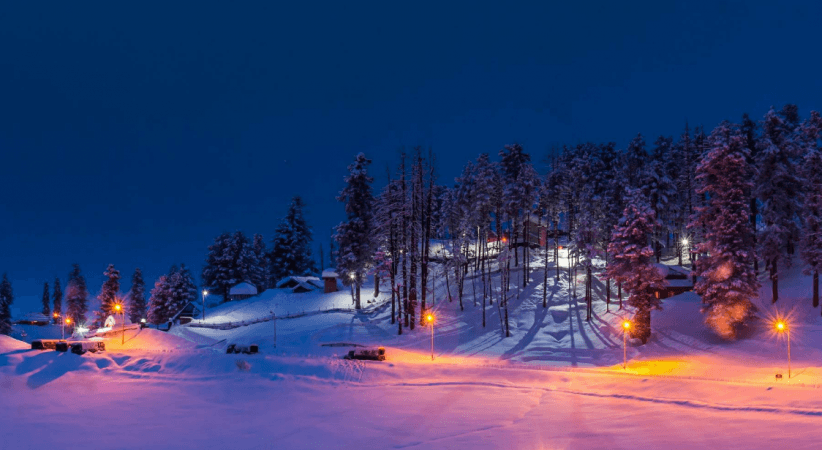 Mushtaque Ali Khan, the film festival director, said that KWFF will provide a unique platform to the students and film buffs from the valley to understand filmmaking and the industry.
"We want to make this festival a success and want it to be recognized internationally," Khan added.
The event would be co-sponsored by the J&K Tourism Department. Recently, the crew of Bollywood superstar Salman Khan's Race 3 was all praises for the state tourism department for the support during the two-day shooting schedule in Kashmir's Sonamarg hill station.
Khan had earlier shot his blockbuster movie Bajrangi Bhaijan in Kashmir. Abhishek Bachchan was also in Kashmir shooting for his upcoming film Manmarziyan.
Imtiaz Ali, another Bollywood film director, has shot his films Rockstar and Highway in Kashmir.
Although Bollywood is gradually turning to the valley for shooting, the violence and tension have also had repercussions over the last few decades.
After the armed insurgency broke out in 1990s, Bollywood had completely stopped visiting Kashmir.
The shutting down of theatres further created a vacuum in the entertainment scene of Kashmir and filmmaking was reduced to a few documentaries or classes at universities.
" Filmmaking as a profession was not imaginable to the youth here. Many boys and girls have gone to Delhi or Mumbai and joined an acting or modelling academy to pursue acting. But aspiring directors, cinematographers have really nothing to choose from in valley. Film festivals, workshops and theatres are a stepping stone to reviving the film culture here," Sabreen Wani, a student at Kashmir University said.