The Jammu and Kashmir Police have said that the death of the operational head of the terrorist outfit Jaish-e-Mohammed (JeM) in Kashmir is a major achievement for them as it has taken away the "eyes and ears" of the Pakistan-based militant group.
PoK-based terrorists alert Indian Army to kill top Hizbul Mujahideen leader
The militant, who has been identified as Khalid, was killed in an encounter between terrorists and security forces in Ladoora area of Baramulla district of the Valley on Monday.
This observation of the police comes a few days after they described the killing of Abu Ismail, the top Lashkar-e-Taiba (LeT) commander (mastermind of the terrorist attack on Amarnath Yatra pilgrims) as a significant accomplishment.
What does Khalid's death mean?
As the deceased JeM militant was one of the most-wanted names on the Kashmir cops' hit-list, Khalid's death will help the state police to counter the terrorist activities in the Valley.
Also, as JeM had become one of the biggest security challenges in Kashmir, the death of an important member of the terrorist group could facilitate the Kashmir police in flushing militants out of the state.
"He was one the oldest surviving foreign terrorists operating in Kashmir. He had been here since 2009 and knew about everything in Kashmir," IG Kashmir, Munir Ahmad Khan was quoted by NDTV.
The JeM had been looking to fill the void left behind by the death of top militants like Ismail of the Lashkar-e-Taiba (LeT) and Qayoom Najar of Hizbul Mujahideen.
A JeM-affiliated group had attacked a BSF camp near Srinagar airport on October 3.
Now, with Khalid gone, there will be a vacuum in the top ranks of the JeM, and this would give security forces a chance to nab other militants.
How was Khalid killed
The JeM militant is said to have been romantically involved with a woman in Jammu and Kashmir.
The woman, who referred to Khalid as "Jahannum" (hell), reportedly informed the police that he would be visiting her on Monday morning, which led to the police to the much-wanted militant.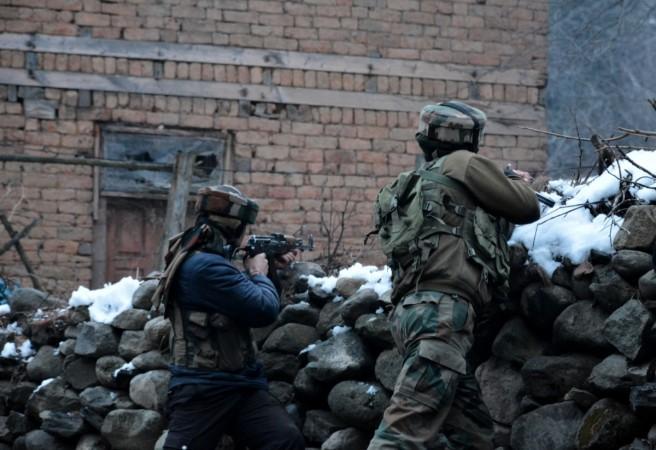 An NDTV report said Khalid was intercepted by the Special Operations Group of JKP at Ladoora. The police said he was carrying a pistol and a grenade.