US Senator Bernie Sanders' memes broke the internet as people photoshopped his sitting pose from the Inauguration Day practically everywhere. While there may be no match for Sanders' memes, Karnataka's Revenue Minister R Ashoka might have given just enough material to be centre of memes for days.
Ashoka announced last month that he would visit villages every third Saturday of the month and listen to the grievances of villagers to resolve them better. Part of the Grama Vastavya (village stay) initiative, Ashora spent the night in a social welfare hospital of Hosahalli village in Doddaballapur on Saturday.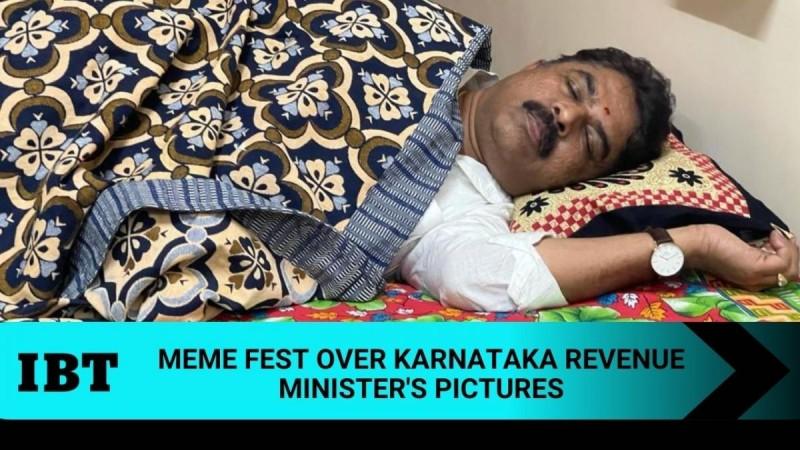 Viral pics show minister sleeping
Twitter users were treated with some BTS photos of Karnataka Revenue Minister in the least expected way. The purpose of Grama Vastavya is to attend to the issues of villagers, but the photos that went viral from Ashoka's first village stay initiative were of him sleeping.
As soon as the photos were shared on social media, netizens jumped at the first chance to decode the smallest details, such as the mattress, minister's watch, his clothing and more.
Check out some of the reactions below: